An update for those who might find it useful.
The winter was a bit hard on the layout(again)at least it did not get damp but the spray adhesive is not holding as well as I had hoped so I needed to carefully peel up the concrete surface in the east end.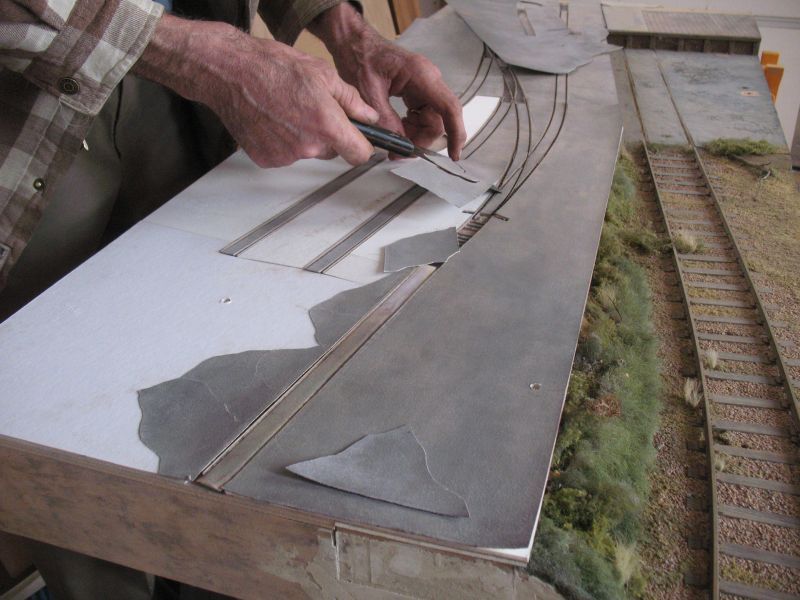 next a tracing on the 140 lb watercolour paper was done by pressing down with a rounded tool
this next image shows the flip side that is embossed this was cut out with a pair of scissors
Next a central support strip of card was laid in loose between the rails this was approx 4 mm narrower than the rails.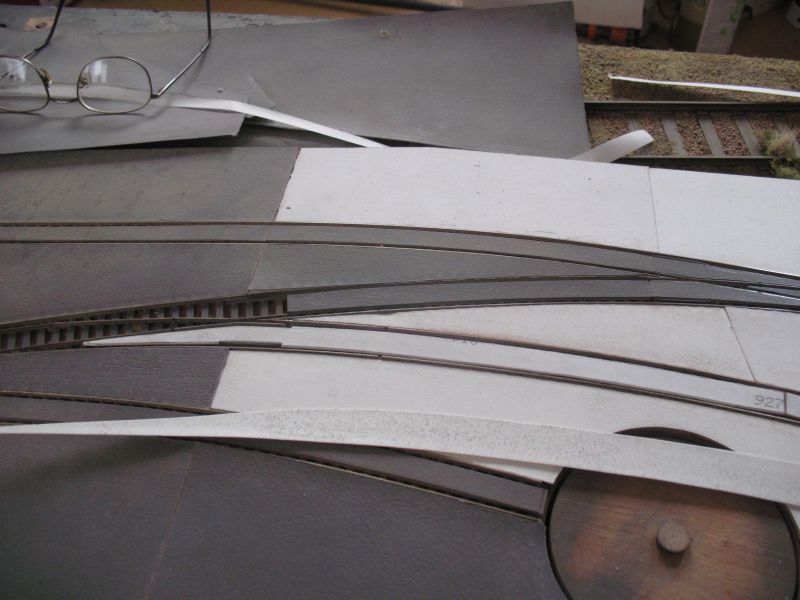 After the watercolour paper was soaked for a couple of minutes it was then wedged down between the card and the rails with the forming tool.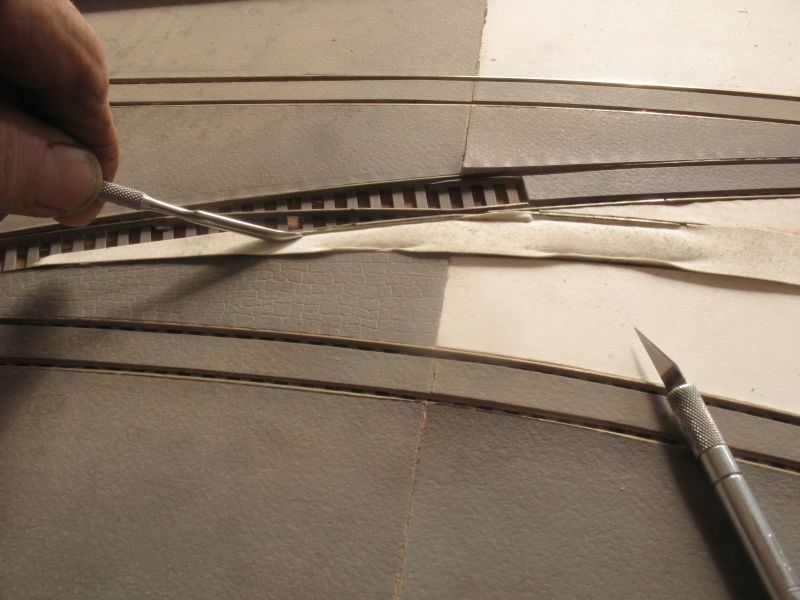 a shot looking down the curve from the points
a coat of Gesso was applied with a toothbrush
After the gesso had dried then a selection of pastel powders and pastel crayons sprinkled to get the colours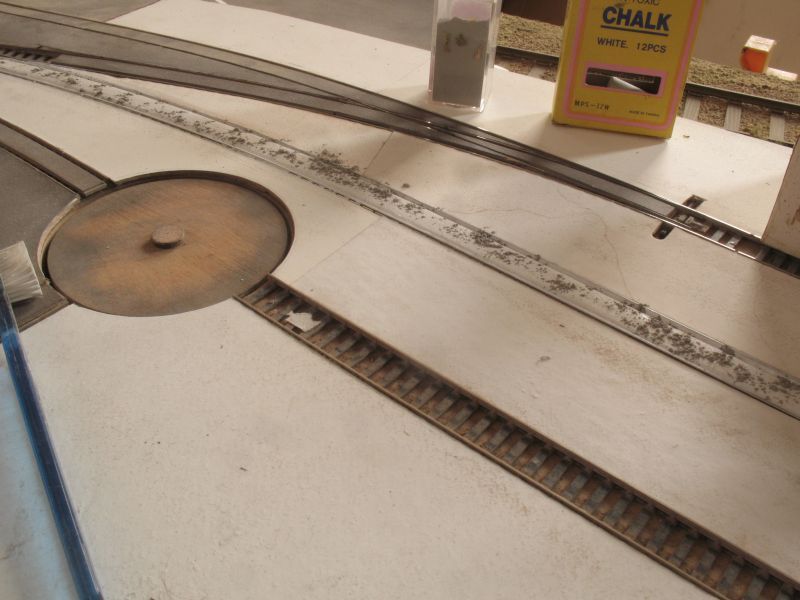 looking toward the points after the powders were blended.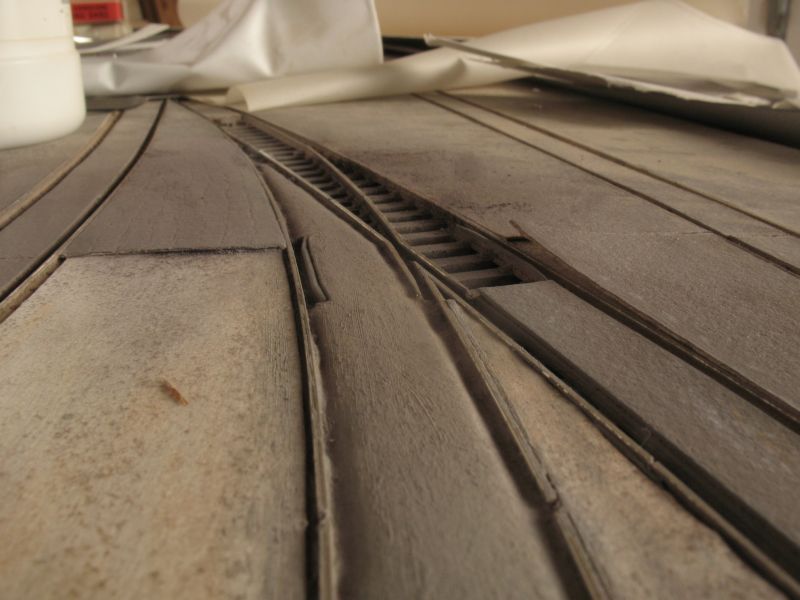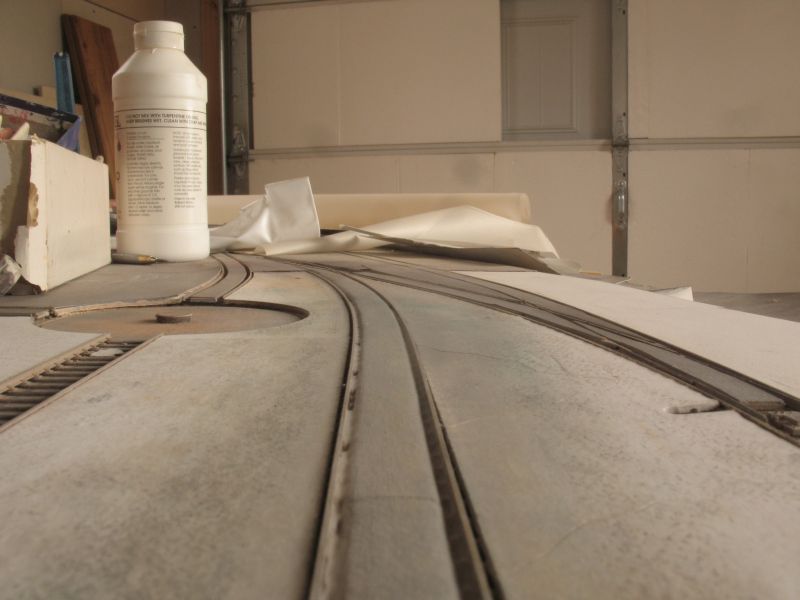 There are a few spots to fill but only a few, when the rest of the infill is completed i will stick the top concrete back down with some PVA.