Well, my arm is finally strong enough to cut cardboard again, so I'm back in the game! Due to having lost so much time to a bum shoulder, I've simplified my layout a bit.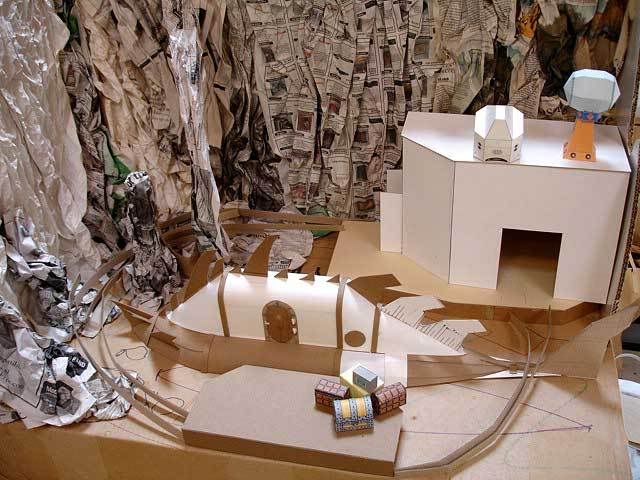 I've enlarged the submarine some and expanded the building and unloading dock. This will help me cut down on the area of water (which I simply have no clue of how to do!). The walls of the volcano are getting roughed in and you can make out the simple loop where the track will run. There will be a bridge over the sub's tail. I was originally going to have it be a point to point, but I changed my mind...again.
This is definitely a design as you build project!
Chris