Hi guys,
This is the current project I'm working on: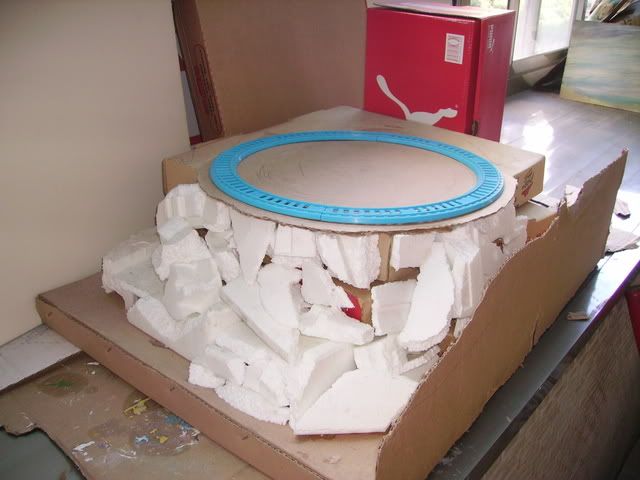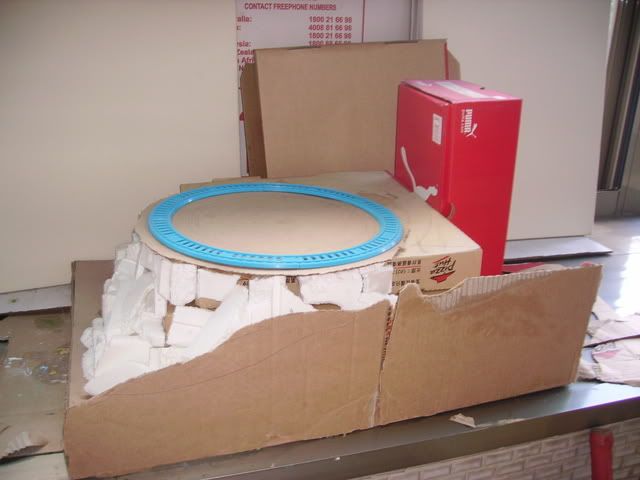 It's a good ole' pizza on a couple of pizza boxes. The positive thing about the blue plastic track, is that it's compact and once painted etc, looks pretty good.
I need to add another contour on the end, and reduce the gradient on the bank.
The train will come out of a tunnel type thing and go into a buiding type thing.
The layout will probably be viewed from two sides. I intend to create a shadow box to present the layout- fancy card etc.
Anyway, let's see what happens...