Well, after getting Ernieplex finished I got The Drawing Board out of its cubbyhole and back in its rightful place, intending to get on with it. However, things proceeded very slowly for a while - so slowly that I've been having a blitz on it over the last couple of weeks. The results follow.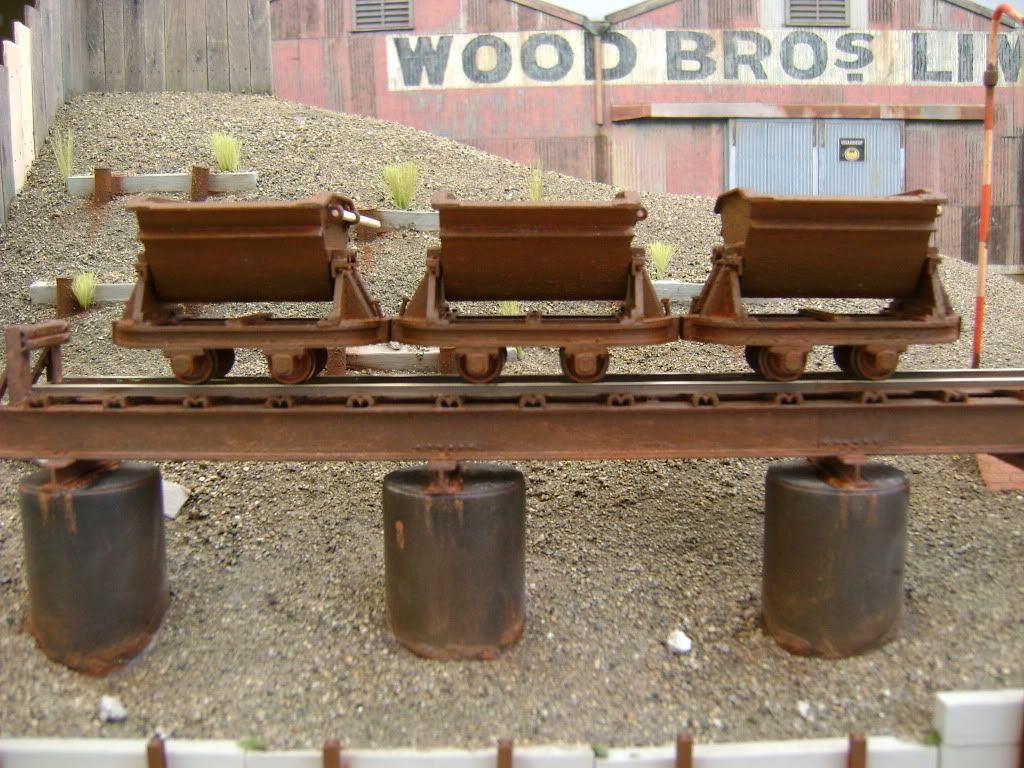 The 3 tippers on the tipping dock - a study in rust. Yes, I finally got round to painting them.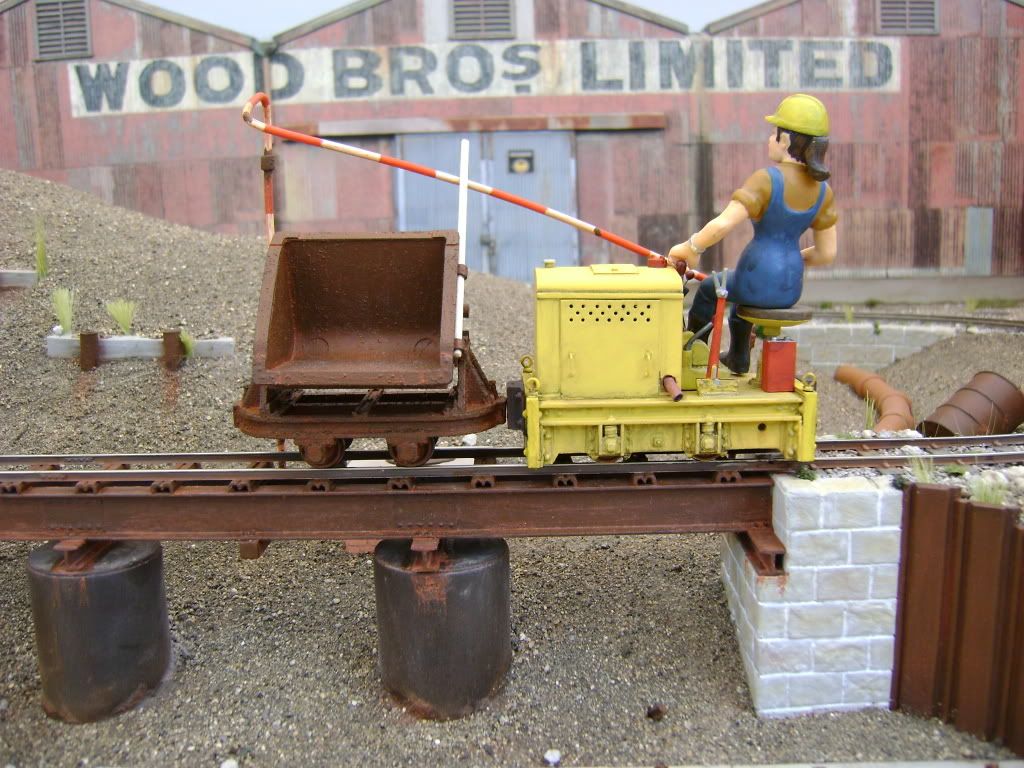 The tipping device in action. Rather than try to hide it I've painted it red and white, as part of the scene. It only took a couple of attempts to get the form right and a little adjustment is easy to make. Now I need the tipping chute below - and a way to get the skips back to the horizontal.
Didi and Wot the Deutz making their way out of the scene past the Wood Bros building.
Woody and Ernieplex on the curve with the other 2 wagons. The atmosphere must be very corrosive.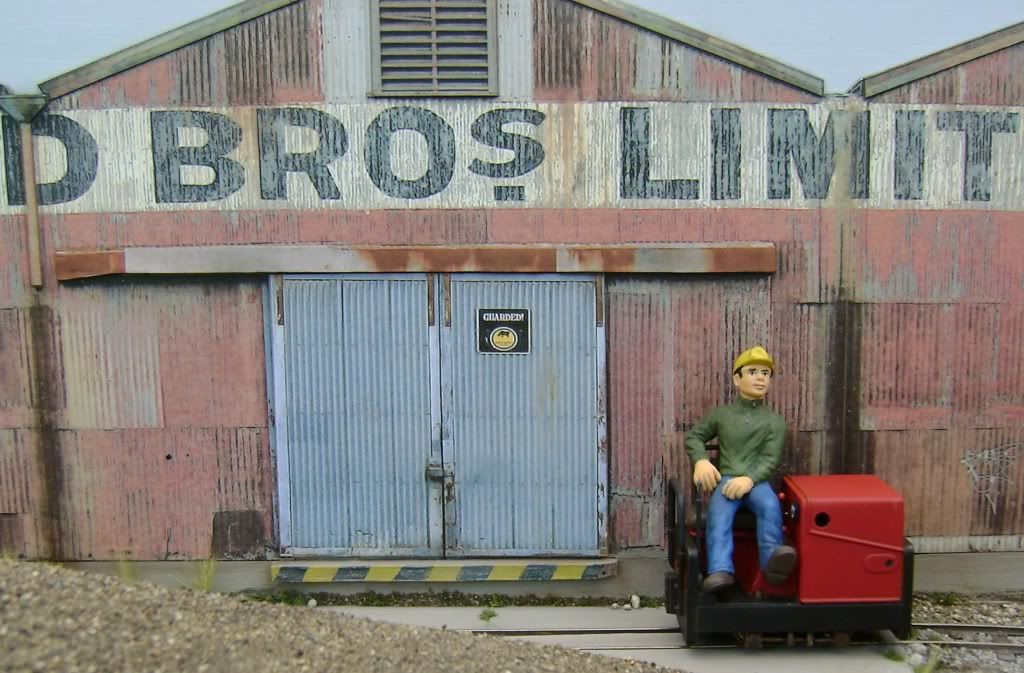 A study in calm repose by the Wood Bros door.
A view across most of the layout - still so much to do