Another step backwards this evening, I realised that the tube was going to be locked onto the plastic chassis and that things were starting to go down the wrong track.
I reduced the diameter slightly of the two end rings and reshaped the flanges and then opened up the centres so that the holes in the end plates would not be blocked.
the smokebox end it will have an opening door. with the flue tubes mocked up inside.
The backplate end with the "oven" opening and the firebox hole which will also have an opening door.
I also changed the orientation of the motor to line up along the axis of the chassis instead of crosswise. There is not much left of Percy at this jucture.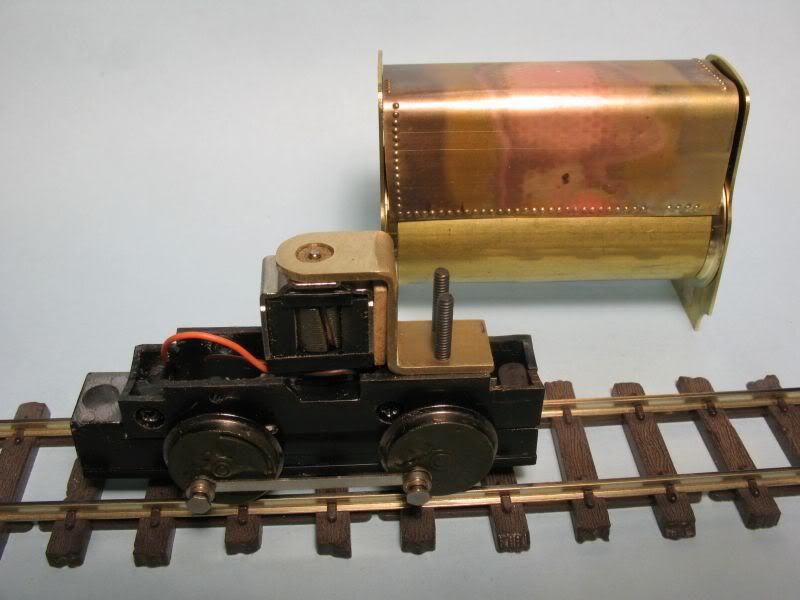 .
The motor needed an extra supprt bracket because I had to cut off the other one, so one bent peice of brass later and two 2x56 allen head screws, a bracket was cobbled together, and a small piece of maple as a filler.
I realised that I needed to be able to remove the body to service the motor. The brass stuff will all get soldered together.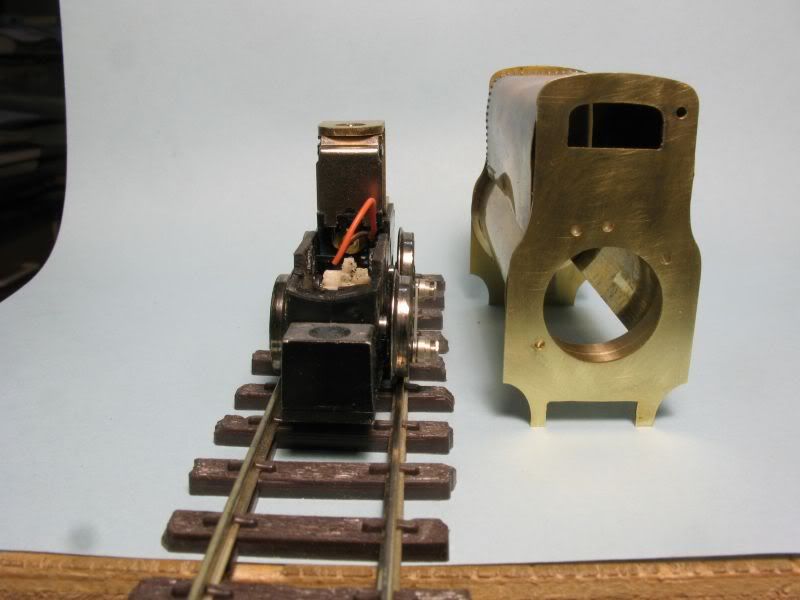 Now I can get on and make the propper top coal bin and water tank.