Ralph, JT, Yes paper rules! I have done my share of Architectural models in card and paper. I am glat you liked the site JT I need to do some maintenance and updating there.
The paper making experts no doubt have done all this before, I know that Christoph has done some remarkable work with paper.
This evening I did some more experiments with the paper.
a] a small roll of white bond onto some 3/64 brass rod. I started out with some superglue and then switched to carpenters glue because I found it worked faster and was not as obnoxious to work with. I made some cuts after it was glued to the rod.
b]I started to roll up the different widths to the various diameters. I was using the carpenters glue exlusively by now.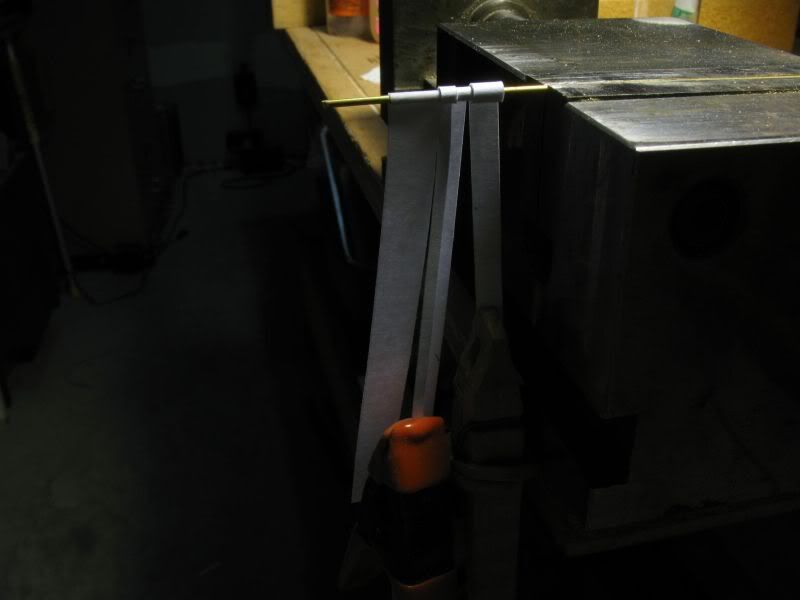 c]I added another couple of diameters all with the strips of paper and carpenters glue. then gave the lot a coat of olive drab, then flat yellow used some rembrant pastels, ochre, orange, green, brown.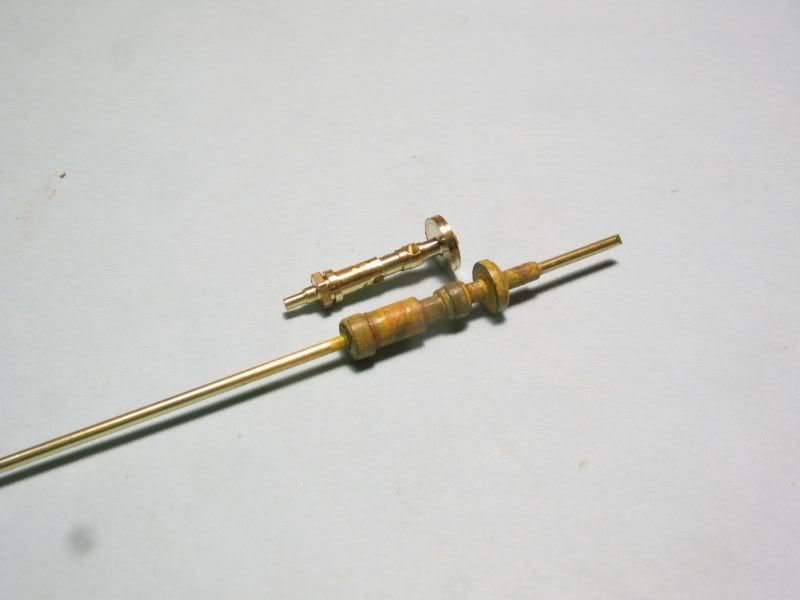 d]drilled the holes for the pipng with a pinchuck and the 1.15 mm drill and the .033thou drill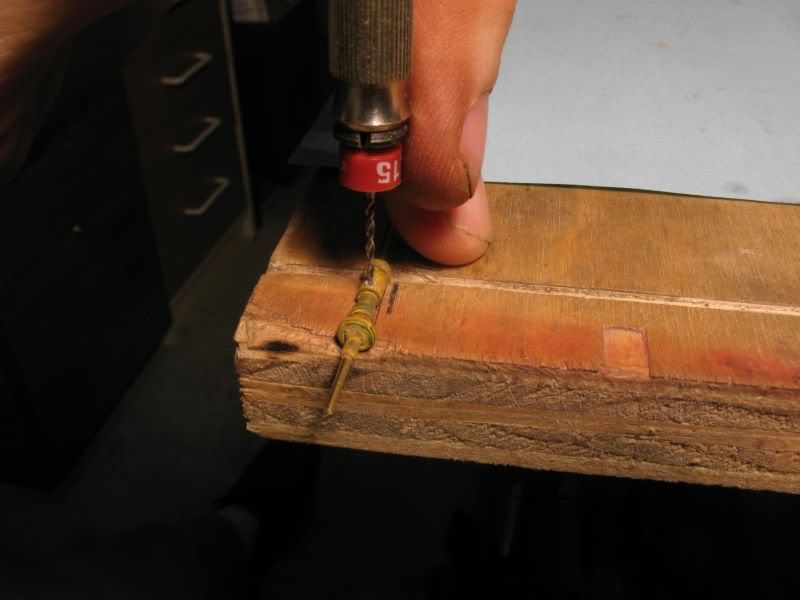 d]Added a hand wheel made from a punching from a 3 ring binder hole punch, and a bit of fine brass wire stuck it onto the valve stem then dropped a little crazy glue onto it with a pin. A coat of buff paint was dribbled on with a toothpick when it had set, painted it with olive drab.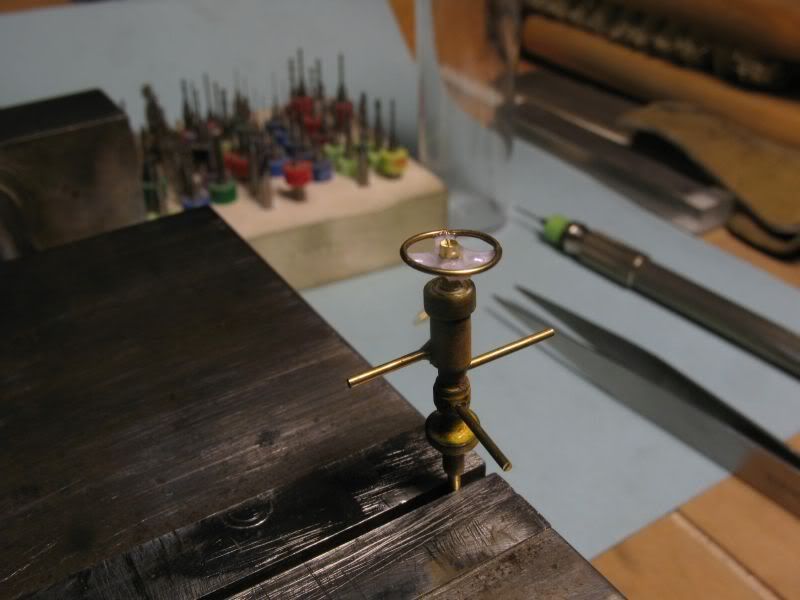 Here is Bertrand taking it over to see how it looks on the loco. (Bertrand was modified from a dollar store wierd plastic fireman a couple of years ago)