Hi , posting couple of picture of current project as much as anything to keep me going to actually finish it.
I know these as "steam" road rollers, although I apply this term to both Steam powered and internal combustion versions .... its an age thing.
Always liked these machines and thought that one of these might go with the crane and loco I have also been building, as I could not find any plans or even dimensions this is pretty freelance. Based very loosely on the Advance manufacturer, date around mid 20's to 30's and one of the smaller versions probable around 2 to 4 tons .... which seems how these machines are classed.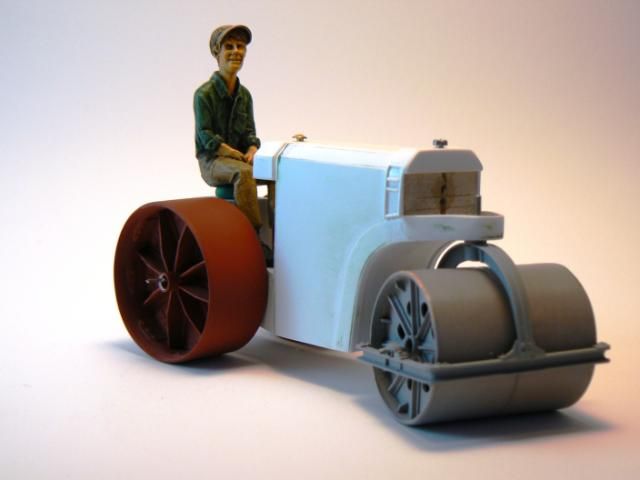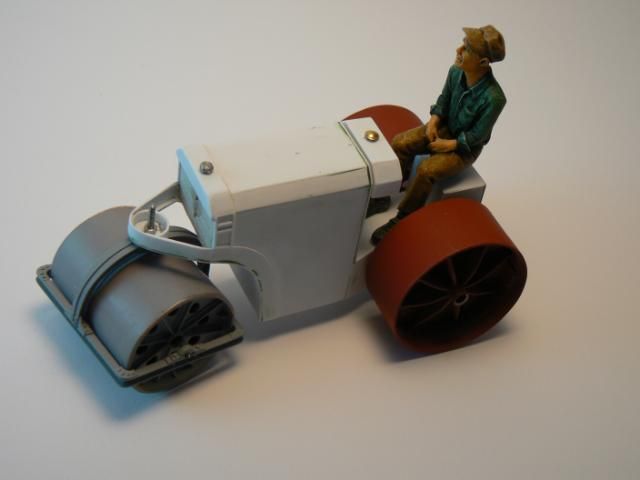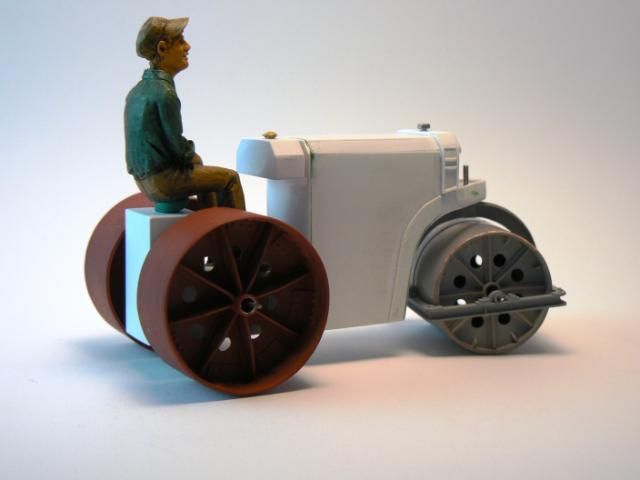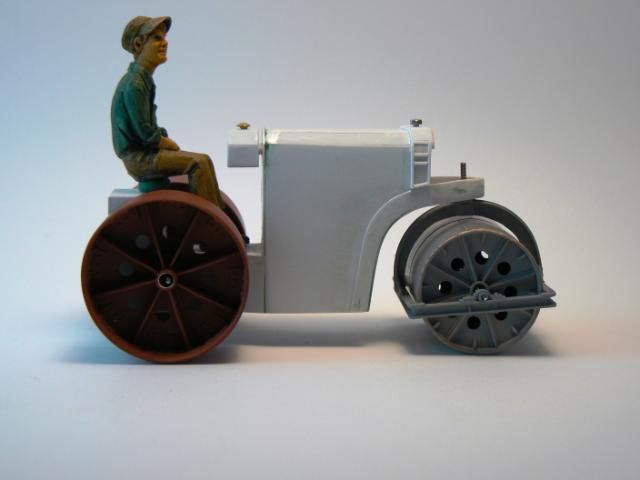 You never know when you start these little projects where the real problems will arise, in this case I thought it would be the rollers but actually these turned out to be pretty simple - the body/chassis which I thought would be easy turned into a nightmare but am getting there now.
Michael
.... sorry still using same figure , must, must paint some new ones!!!
Steve
, built the box, thanks .... still sorting lighting