Here we go then..........
The first module for Belle Lane. This is being built in conjunction with another modeller on the site - in as much as he is building the "Bottom yard", I'll leave him to reveal himself although it shouldn't take much guessing.
Now with a little cajoling I've taken the plunge and revealed this project at such an early stage as most of you know this really is a first time for me - never laid track before, wired up before or made actuating points before............. and all this before I get to the bit I really want to do which is make the models themselves and play trains a bit.
Here is a couple of sketches of the intended layout and it's track plan........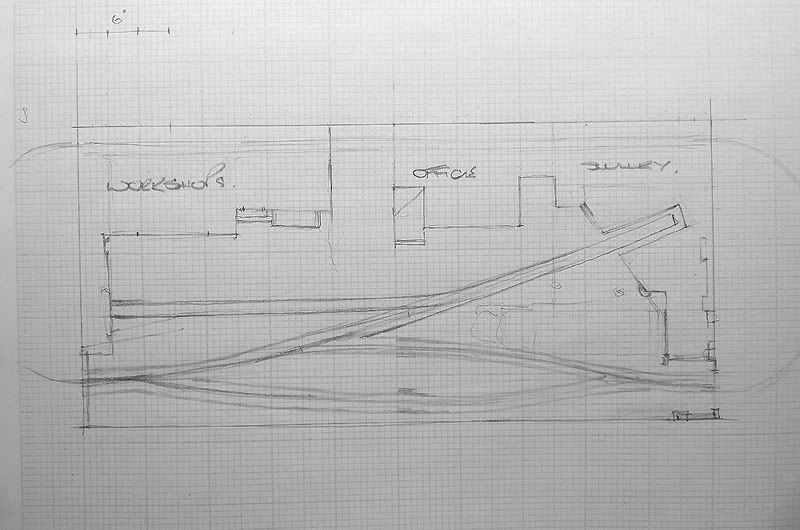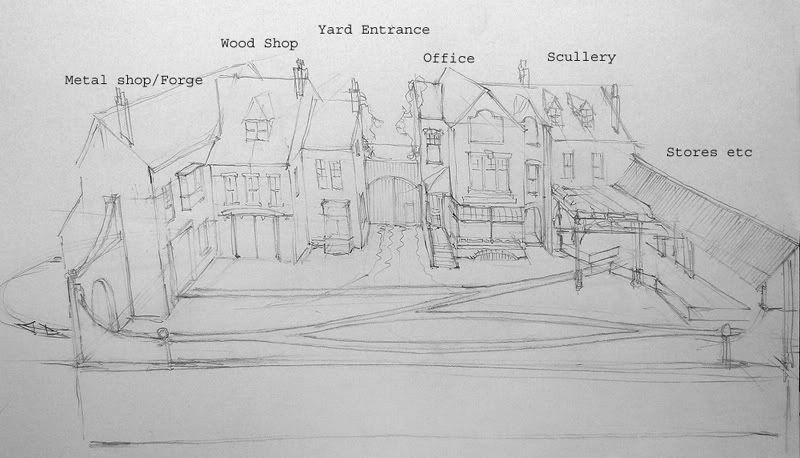 You can see this is effectively an Estate railway, modelled in Gn15 [1/24th], the baseboard measures 40"x19" - seemingly spurious measurements but blame the co-producer for those!!!
The baseboard has already been made - weapons grade with 2x1 framing and capped with 6mm MDF - I would anticipate this constant juxtaposition between Imperial and Metric denominations will continue - You just have to get used to it like I did as a lad.
The track will exit the board stage left and right - thus it will have a return board at each end to make it a loop, but the main reason is that this and bottom yard can be potentially connected should they ever end up in the same room?
Now then............. I've trawled the net for information on Electrics and making the points work - what to do before I pin/glue the tracks down and to be quite honest most people seemed to be advising me from within their own colon!!!
I need it dead simple, reliable and do-able for a newbie! - I'm prepared to apply myself and learn a little but in truth this part is to me just a means to an end - and as such a little bit of an annoyance! I want it right but I don't want this next bit to be the "be all and end all" of what I'm trying to achieve.
Sorry if that comes across as a bit sniffy - especially when I'm asking for help! - PS I'm really carp at electrics, this from whence my angst emerges.......... If I need to buy a soldering iron? - Which flavour do I get??
Ask away as I know I haven't sated all of everyone's curiosity with this little diatribe/outburst/incoherent gibberish........ sobbing plea for help and assistance.
I anticipate your laughter......................