Continuing in the theme of imagineered Gn15 versions of German critters, I thought I would have a bash at a Gmeinder. As I have the motor left over from the UE Inspection Car body I butchered to make Welsh Ernie I'm using it as the power unit - with a little modification.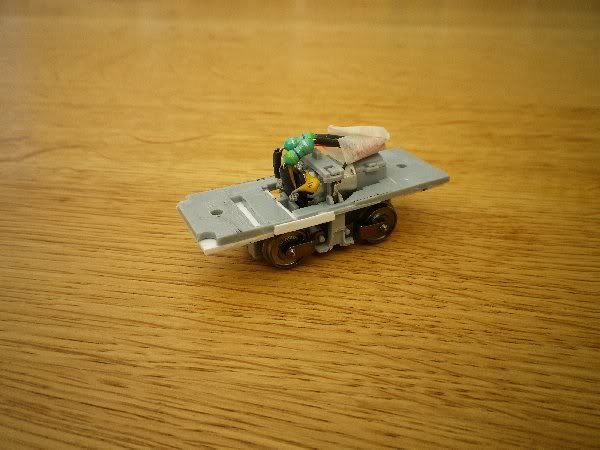 The hapless power unit after I attacked it with a variety of sharp implements. The side skirts succumbed to the trusty Xuron cutters, and the base plate was narrowed with razor saw and knife. The base plate was a bit flimsy after that assault, so some stiffening was added. Amazingly, after this hideous mistreatment, the unit still runs
The Gmeinder underpinnings are based on drawings I found on Buntbahn, adapted to match the Wot the Deutz and Diema-like dimensions of 70mm long and 35mm wide, but the side-frames are deeper. The buffer beams are an odd shape, too, and took several goes to get right.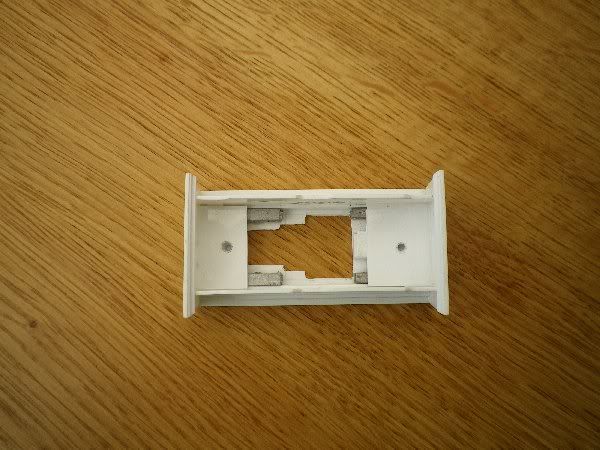 Looking into the underpinnings, showing the false 'floor' that the power unit is screwed to, in order to get the height right. Also visible are some of the white-metal bars that I fixed between the 'floor' and footplate to add weight.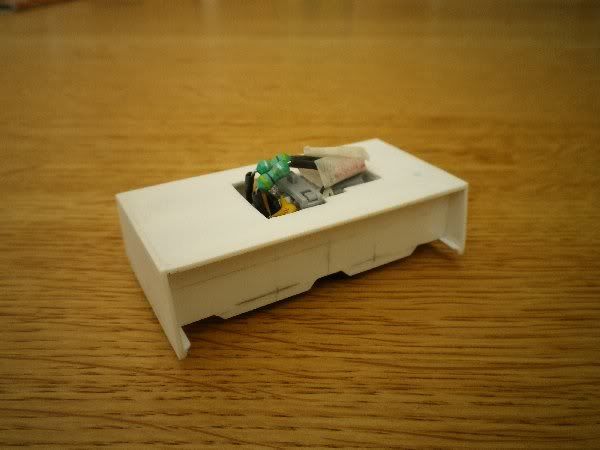 Underpinnings and power unit mated together. The extra weight certainly improves running. Next job is to add details to the side-frames - I have some ancient white-metal axle box/spring units I found in the back of the garage which are a reasonable representation of the Gmeinder units. They will add some more weight and I won't have to wrestle with quite so many fiddly little bits of plasticard.