I haven't done much modelling recently - been tied up with some web site or other for much of the time. In order to get something going quickly I raided the scrap and spares boxes and collected enough bits to start on a little tanker wagon.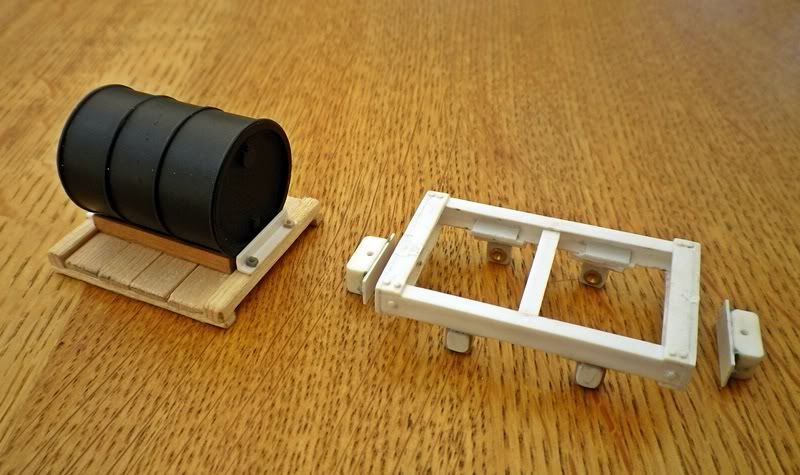 The channel-in frame is a discard when I was working towards Pretty Flat -
http://forum.gn15.info/viewtopic.php?t=7528
as is the wooden top - another lolly-stick construction. The Hudson-style axleboxes are from the over-production for Pretty Flat, and the oil drum is from a bunch of stuff I got from Mac's Mouldings -
http://pages.123-reg.co.uk/macsmouldings1-1385814/
- a while ago.
Even the little bits of L section are from the scrap-box, and the NBW castings are from my stock of bits. I've got a load of wheels in the stash, too, and the only things I had to make - the couplers - are more bits from the scrap-box stuck together in odd ways.
All I've got to do now is clean everything up, paint and assemble the bits, add a few details, and she's ready to roll. Loadsa fun!