A friend of mine brought me one of these
AnDel
kits from the UK for souvenir.
http://andelmodels.co.uk/product_info.php?products_id=34&osCsid=bm4mdpfj1fkrv66v2c6gvkh5r3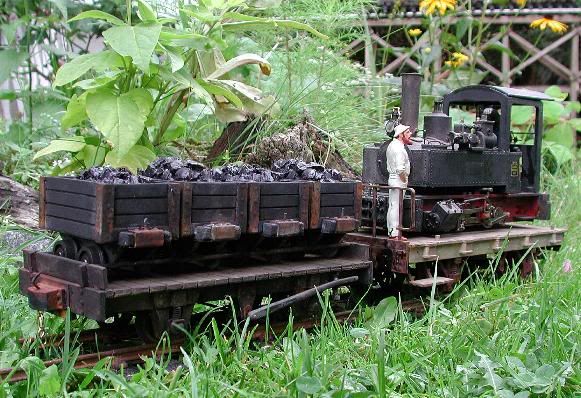 My kit came in 45mm gauge, with the little wagons having 32mm gauge.
The box is 45 x 70 mm, 30 mm high. Good dimensions for Gn15.
Glued a RB skip frame with Hornby 14,1 mm wheels under it and lowered the buffer beam.
It looks quite convincing behind the new Steve Bennett DECADE Diesel.
Now I have to find more skip frames and wheels to convert the other tree wagons.
Have Fun
Juergen