I've put the bogies to one side for the moment.
I decided to make some hinges and hang the doors. The hinges are made from paper fitted around a trackpin: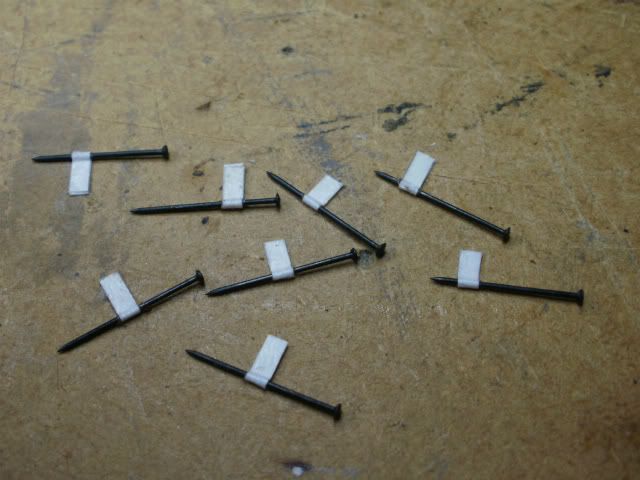 Here is one half of each hinge fitted to door. I have fitted (glued) a shortened pin to each, the bottom one has a longer pin to aid fitting.
I have used the pointy end to make easier to fit in place: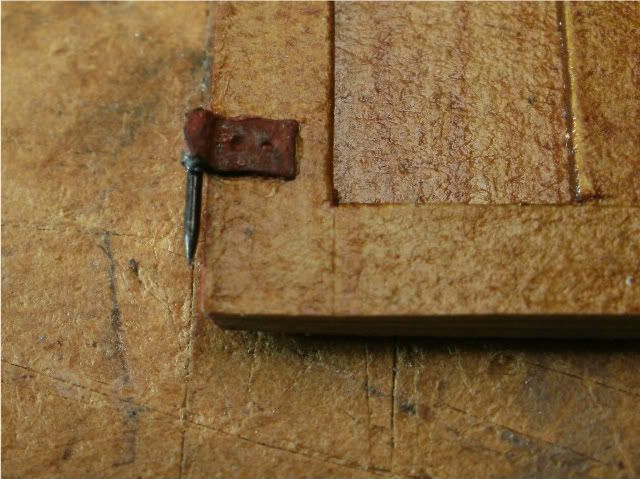 The door in place: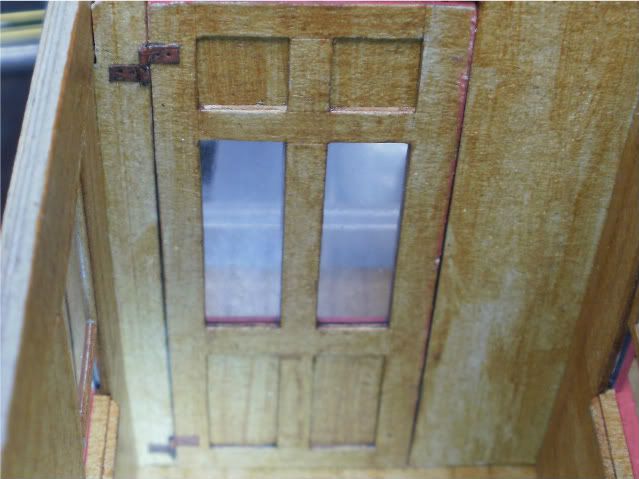 The pins just drop into the bottom half of each hinge meaning the door can be removed when in the open position simply by lifting.
Refitting is a little trickier but made easier by inserting the tip of the bottom pin first before aligning the top pin.