How sad is this? .......... A Christmas day update!!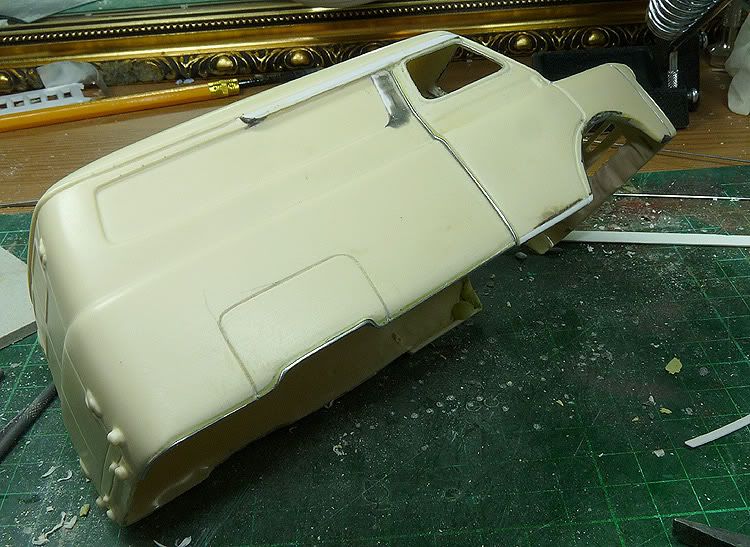 Really just a continuation of the work being done to try and make sense of this kit.
Here you can see a more forward view revealing noticeably more wire work. Mainly this is done to represent the "pinch seams" that form the edges of certain panels. The door being an obvious one, hopefully it can be seen that the wire is left unfilled as it meets the body panel but yet filled in as it meets the door - I'm envisaging that when painted the resultant gap should provide a better illusion.
The other obvious use is in the seam that runs along the bottom of the van itself, this is complicated by the deviation as it runs up and around the wheel spats - also the door had to be lowered in order that it could appear to run under and behind it.
Two not so obvious additions are the increased width of the door pillar and the very subtle "flat spot" at the top of the front wheel arch.
I'll be working my way around the back soon and then a repeat on the other side [I always find that the tedious part - duplicating work already done]........... anyhoo ......... onwards and upwards
Merry Christmas everyone.