I say first GN15 layout, but this is my first completed layout in any scale.
I bought a circle of Roco track from Gerry Bullock with the idea of building a GN15 pizza layout with the track running through industrial or agricultural buildings.
I set up the track on the kitchen table as a test track for Eric, my 7mm ic loco built around an Ernie chassis. My daughters saw it and asked if I could build a railway that they could use.
I didn't think that they would be interested in a grotty industrial setting so looked for some more scenic inspiration. I looked at Gnutley Pond and thought of ripping off the whole idea. I decided that if I was going to have a pond, I should make it deep enough to add some height to the layout and the idea for 'Don't feed the hippos' was born.
Basic construction is a sheet of hardboard with off-cuts of pine shelving underneath to add rigidity.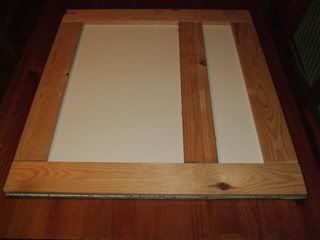 The ground was built up using a framework of thick card, Corex and foamboard off-cuts.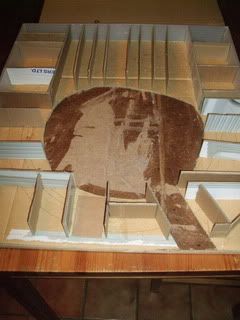 The top surface was then added, using a large sheet of card with the centre removed.