Wells I've constructed the framework to take the supports that hold the Hi-wire. Not finalised as the angles are critical and I'm not convinced that I have it right.
Takes 3 minutes for Balloon to traverse wire. Hot Air Balloons don't exactly chase across the sky.
The short video shows that maybe I need to raise the wire to prevent Wallace from breaking his neck.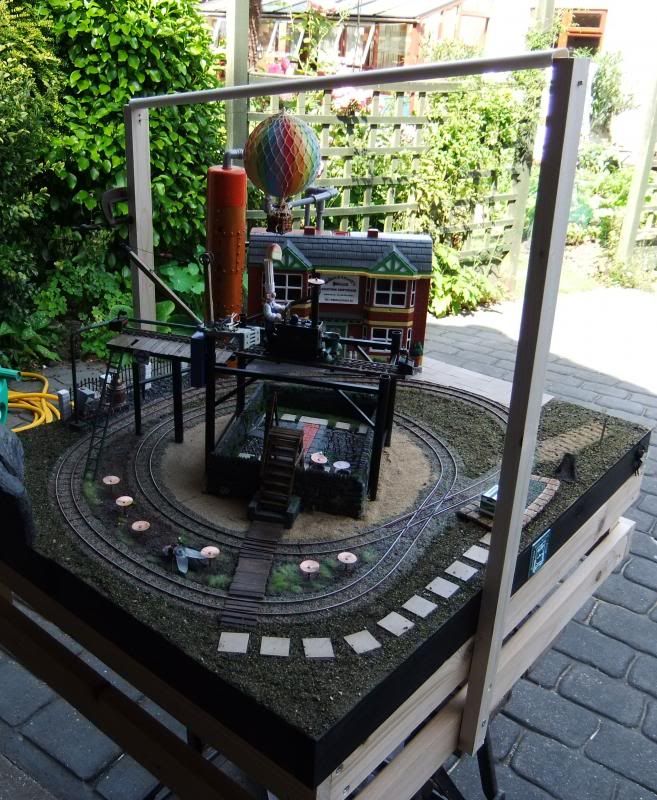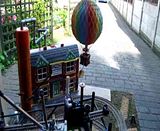 The video as uploaded to Photobucket is pathetic as it cuts before the loaf deposits Wallace into Cobblers. Uploads of Videos to Photobucket seem to have deteriorated.
Uploaded a second trial of Hot Air Balloon , this time hat is knocked off without moving Wallace.: