I have just received one of these custom assembled motor bogies from Australia. Now I must admit that I normally exclusively use Black Beetles but this time I need a much longer wheelbase than they offer - 82mm!
I placed it on the track for the first time, applied power and off it silently ran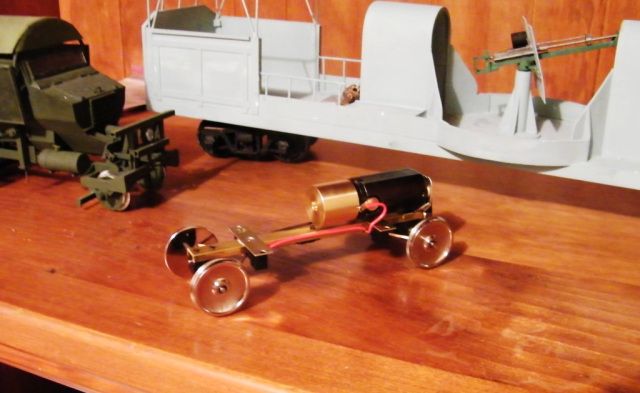 This particular one is a BullAnt Major assembled for 30.5mm gauge (it will soon be under a 1:35th scale
Rhodesian
Wickham
Class 40 rail trolley) however 16.5mm and around that gauge is their norm. It is on 19mm disc wheels.
Their website is at
http://www.hollywoodfoundry.com/
- Just a happy customer!