I discovered I could unbolt and remove the back seats out of the car, which left room for two more modules to be added (previously when travelling long distances to show I have only taken 2 modules, now I can take four).
So now a new transition module was need to join the scenery of the two modules.
The gap needed filling...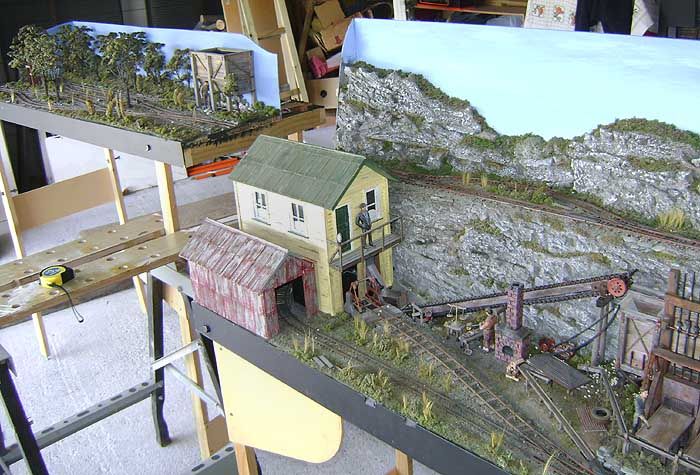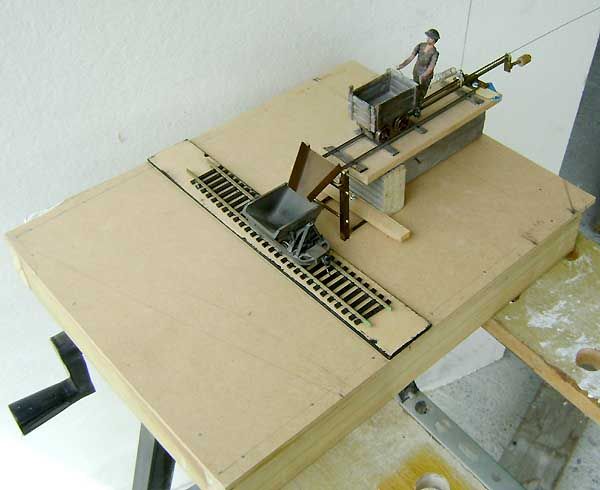 I unscrewed the mechanism of the little miner (which slides out and his wagon to fill the train below), and made a new deck with tracks on for him. And I made a new slide out of old brass bits and pieces. The one on the other layout was made from wood and aluminium. This should be more sturdy.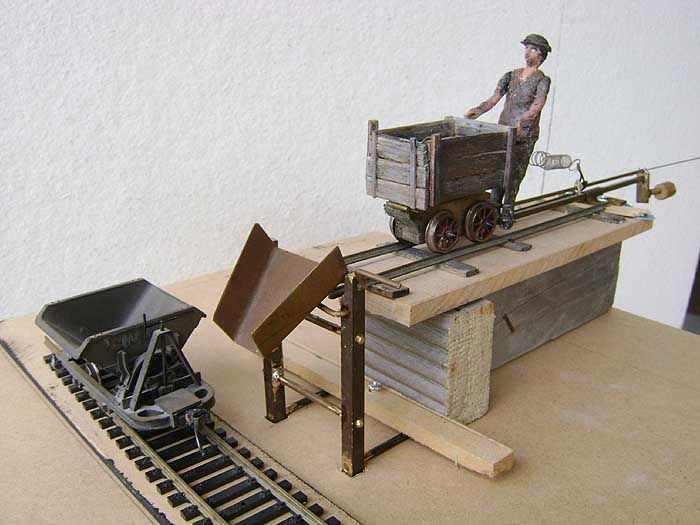 The module is 260mm X 340mm. i.e. approx. 1 square foot, so "the 1 foot mine"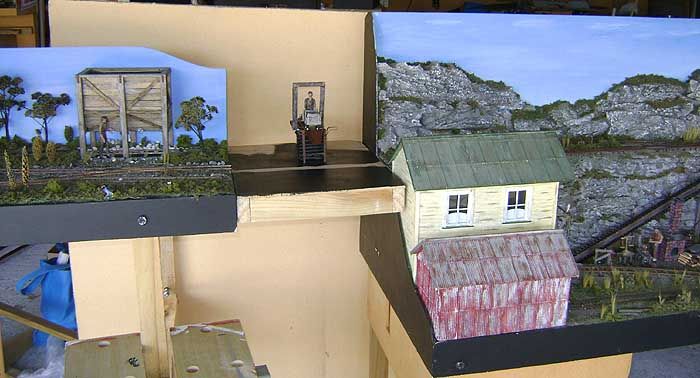 with new screws holes drilled it now joined to existing modules.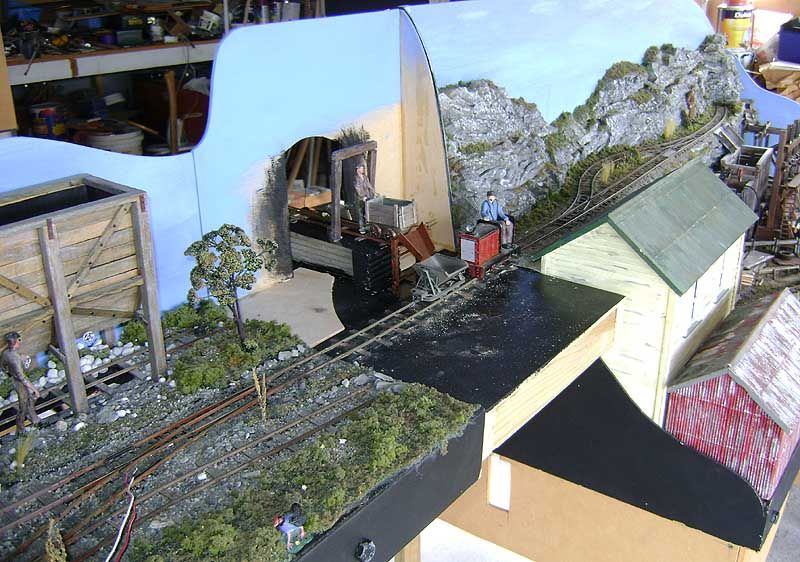 Now with track (hand laid) and a back scene added.
Next will be the rocks.....