Some of you might have followed this thread at the trade section:
http://forum.gn15.info/viewtopic.php?t=8586
Well, one of the Gn15 Bagnalls arrived at the Kraehwinkel Eisenbahn Gesellschaft (KEG) today :
The size is quite impressive for a 1 : 24 scale model. Footprint without couplers or buffers is 110 x 52 mm. Seen here with a Steve Bennett DECADE
The surface will need some sanding or / and filling, Here is an enlarged view.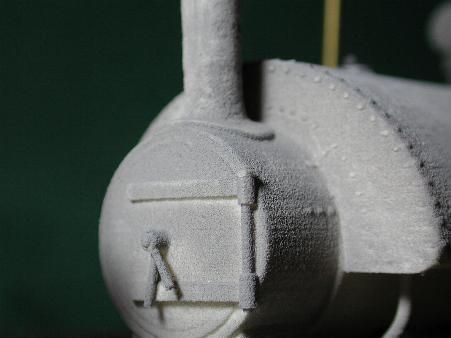 I have no idea, if 3-D-printing has a future at the moment for larger models. But I think, Alan´s idea to offer suitable parts sounds very promising.
Have Fun
Juergen