Now that the buzz from exhibiting at Pewsey has died down I thought I'd show some of the little changes that have occurred to the layout. When I received the invitation to take Wood Bros to MOMING'13 in February I thought I had lots of time to get it primped and polished, so I fiddled about with other things - Watts' Mine mainly. Suddenly, August loomed and I realized that I had better get moving - to the following effect..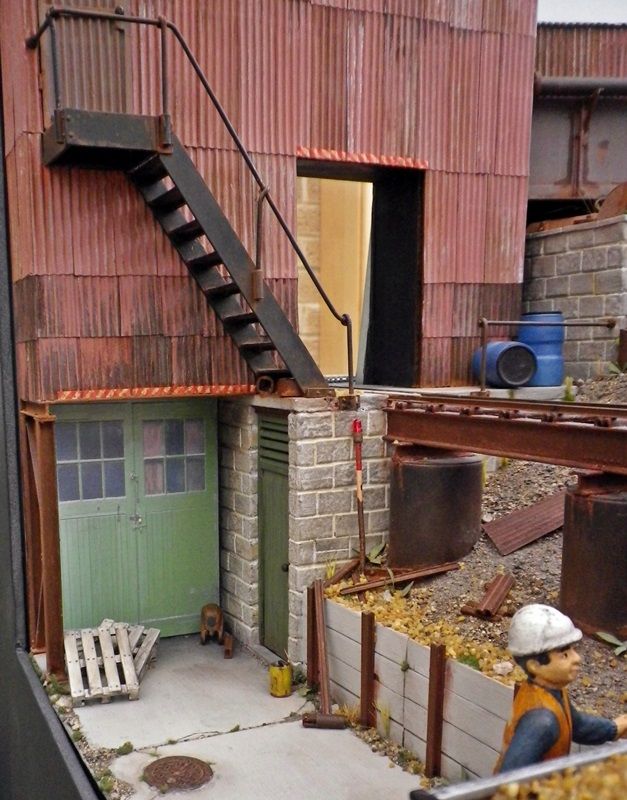 One big job that had been bugging me for some time was to sort out the black hole under the building on the left of the layout. In an effort to get a quick fix I found a photo of a set of garage doors on one of the on-line texture sites, resized it, and stuck it in the hole. The green colour was a bit of serendipity, and I finished the job by putting some pallets and other bits and pieces in front of the doors. There is also some extra clutter under the tipping dock. Probably no-one looked that way, but I know it looks a teensy bit better than it did.
Still on the left side of the layout, I thought that the hillside looked a bit bare, so I rustled up some rubbish to look as if stuff had been dumped there over time. The van door was my first attempt at getting that peeling paint over rust look. I've had the chemical drums for some time, so I thought I'd better use them for something - something toxic has leaked down the wall and killed off the vegetation.
On the right side of the layout I put some clutter around the fire door into Baigent's building - a pallet with a rusty load, and some oil drums partly covered by a tarpaulin courtesy of Mack's Mouldings. I plonked Alf Measures there to give him something useful to do.
A look along the tipping dock at Ernieplex, with Woody looking cool as usual.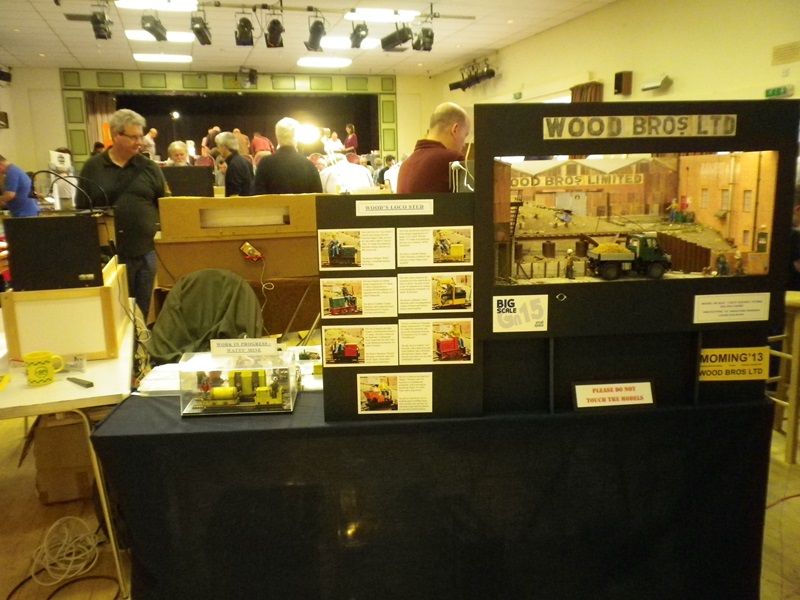 At Bouverie Hall I set up on a 6' table behind Steve and beside Simon. I had made a board with photos and descriptions of the locos and their drivers to act as a view block for the external track, and to the left of that I showed off the mining locos and man-rider for Watt's in a display case. It all looks a little bit as if I had meant it to look like that.
Bill