I gnow I'm not the only one to be inspired by Colin's thread on the 7 1/4 inch gauge Wolds Way Lavender Line (see here
http://forum.gn15.info/viewtopic.php?t=1469
). The last couple of evenings, I have been having a play and thought you guys might like to see some pics of what I have done so far. So here they are:
Rather than start from scratch, I used an Avalon Line kit as the basis of the loco, as it was pretty similar in outline to the Roanoke design (
http://www.roanoke.co.uk/
). I used most of the kit and as can be seen in the pics, just fabricated a new cab for it. I still need to do the controls, but you can see in this pic, the way the control panel takes up the whole of the interior of the cab.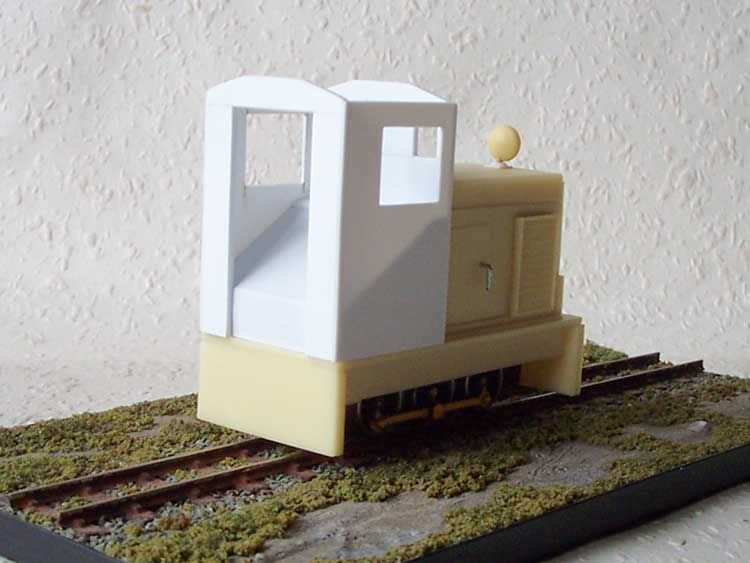 The tender/driving car, I thought was going to be nice and easy, just a box with a seat, on top of a 9mm gauge chassis, WRONG
. A test quickly showed how unstable this was going to be with a G scale figure balanced on top. After a bit of thinking, a solution came to mind. Using 12mm gauge axles with the wheels pushed in to 9mm gauge, spread the load wider, giving much more stability, BINGO. As an added bonus the wheels are also of a larger diameter which improves the look aswell. A 16.5mm gauge chassis could also be used, but I wanted to keep it pretty narrow. Here is a shot of the underside, showing the chassis in place.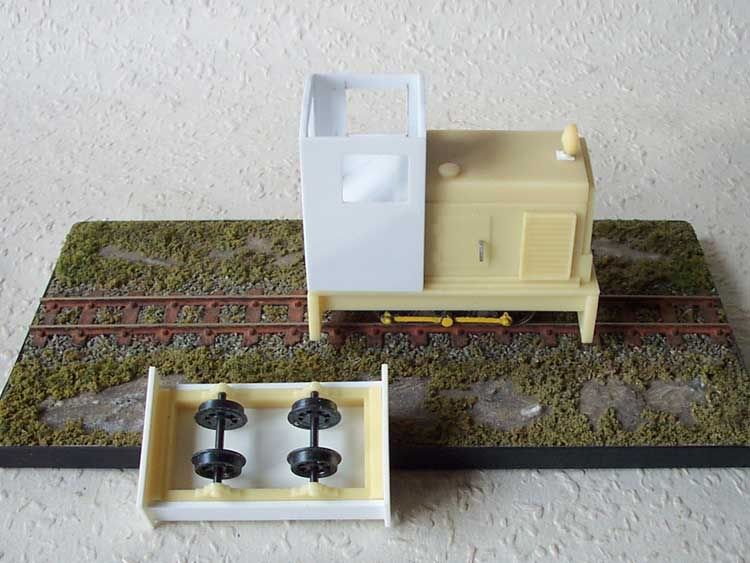 The bodywork was a straight forward piece of construction in styrene and all that remains now, is a few final details, then a trip to the paintshop. Just to set your minds at rest, I wont be painting this lavender and cream like the Wolds Way loco
, not decided on colour but it definately wont be that