As promised here is a few photos of my second GNine layout.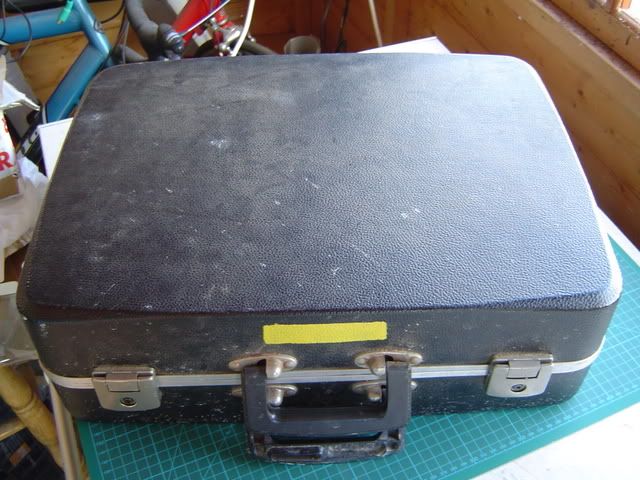 And a close-up of the scenic part.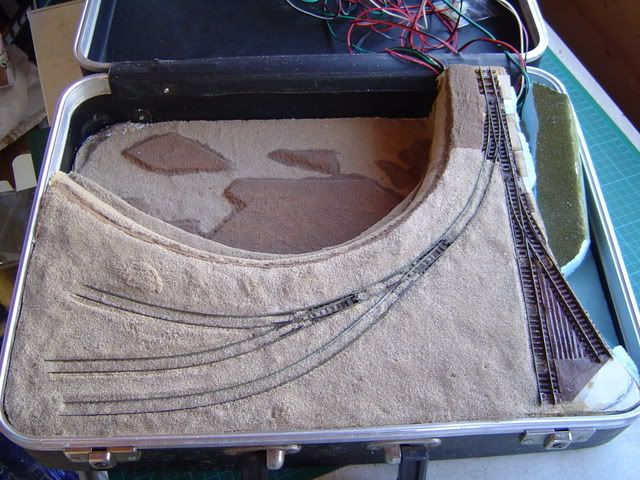 It started off as a OO9 layout, which turned (briefly) into O9 and now has changed into GNine. The track is Peco N gauge glued onto a piece of hardboard supported with blue insulation foam with a couple of layers of foamboard to make it up to the correct depth. The points are powered by Peco point-motors and magnets have been positioned at the start of every siding. The two sidings on the dark brown un-scenic area have dead sections on them. The rolling stock will be 'Tiny' and the short flat wagons from Steve as soon as I build them
The couplings are Greenwich.
The only trouble is, as it started off as a OO9 layout there isn't much room for buildings. I mocked up this....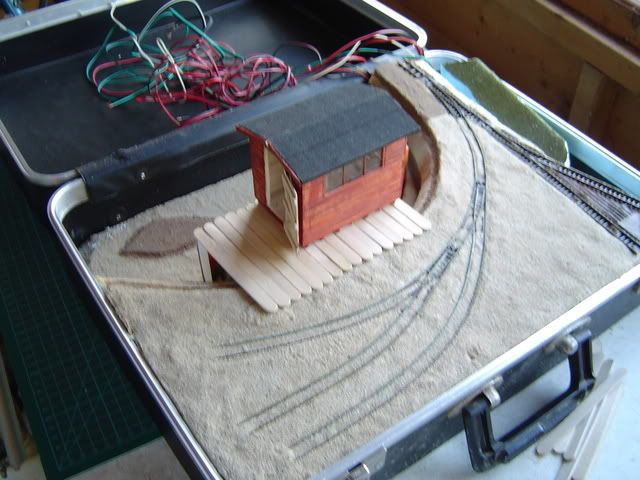 ....but I'm not too keen.
It was going to be a sandstone quarry but gnow I'm just
Any suggestions