I'm going to have to change my signature line
Tetley Grange started off when my Mrs stuck her head through my modelling shed, gave me the base of our
wedding cake
and asked me if I could build a layout on it
After a quick session with a compass and a can of Halford's "Rover Maple"
The plan required two main levels so a piece of foamcard was cut to shape and glued on with pva, making sure that the edges of the foam was well covered to ensure that it didn't melt when sprayed.
Next came the scenic stuff.
I had envisioned a garden setting so a lawn was laid using two colours of ground scatter and a flower bed was added with tea-bag leaves for mulch.
A concrete pad was laid out out foamcard with shuttering made out of coffee stirers and matchsticks.
Topiary was added. The outer two bushes are small model railway trees, the next two in are spiral pasta and the centre-piece is a bird sculpted out of blue-tac. These were then covered in pva and dunked in a tub of ground scatter and had further layers added using hair-spray to fix. More details of how to make topiary and conifers can be found
here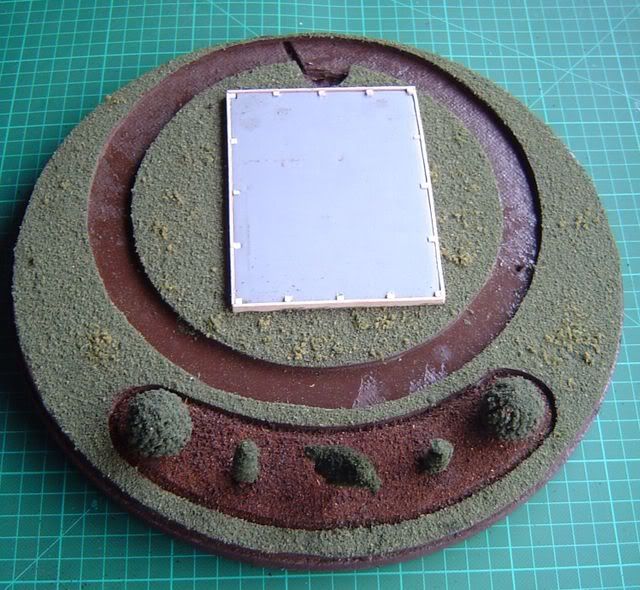 Barry had kindly brought a section of Tomix track to the June meeting of The GnOrfolkers and I ordered some 104mm diameter track from Plaza-Japan on ebay as I hadn't time to hand lay.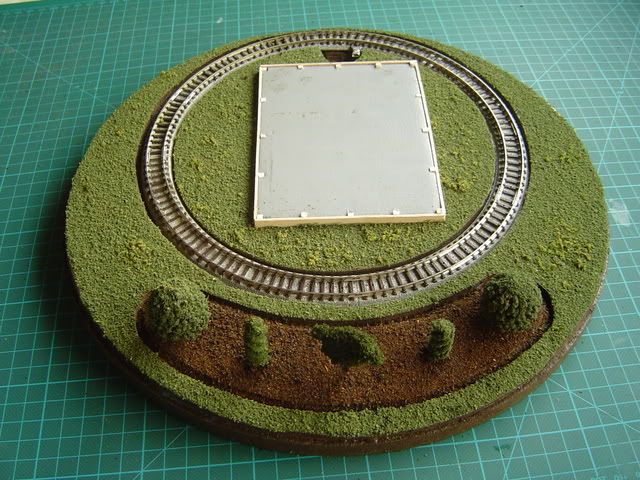 Next add previously built shed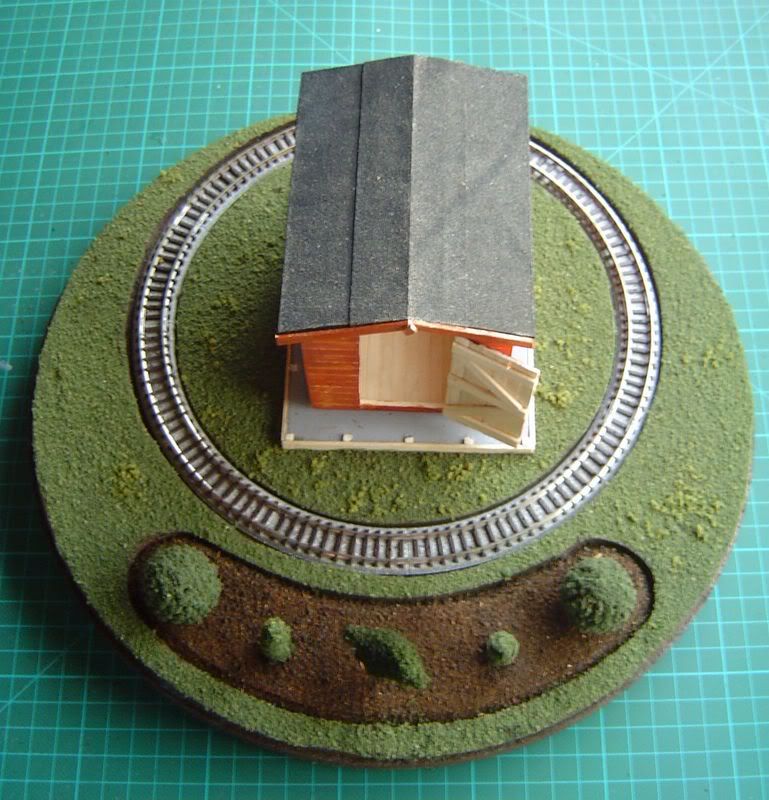 A better shot of the topiary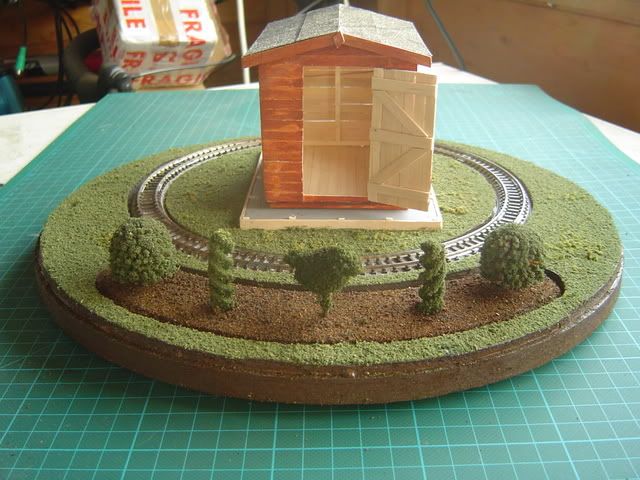 The above was all built last Sunday