Sometimes, and I'm sure others must get this aswell, you get an idea in your head and it just wont go away. This is one of those
.
Ever since adding Tiny to my Gnine range, I have wanted to try and get the front bonnet cover to fit on it's Bachmann powered stablemate, but I was fairly certain that it wouldnt work, with the shape and motor position of the Bachmann mechanism. Well turns out I was wrong, all it took was a little bit of filing to the bonnet casting, to allow it to sit a little further forward and everything just fitted into place. It is only a minor alteration really, but it does change the character of the loco by quite a bit. In the photo below, the original Titch in green livery, with the modified one in a kind of dirty yellowish colour sat in front. Apologies for the lighting being a bit off, there isnt much natural light around at midnight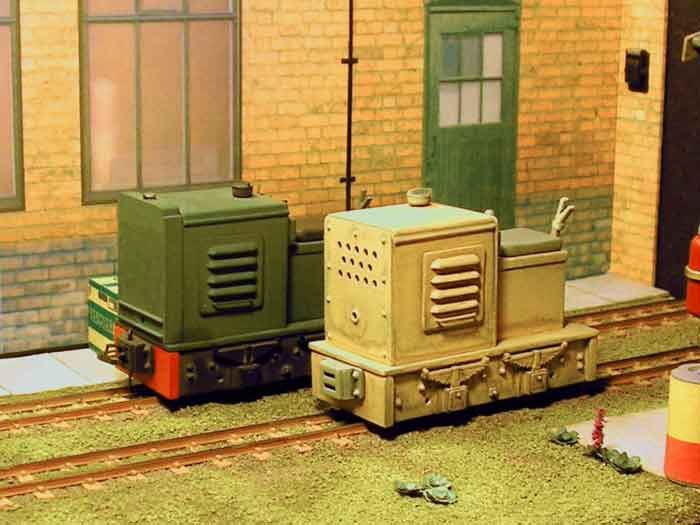 Only problem is, while putting this together, I had a further idea for another variation, a little more involved this time and I'm still working on it, so you will have to wait a bit longer. If it works, it will change the appearance quite a lot. After that, there is yet another idea waiting to be tried
.