Having been sketching out ideas for a nursery layout in G9 for a few weeks Trevor C. posted this link
http://www.poppletonrailwaynursery.co.u ... _past.html
I then threw out my ideas and came up with one I was happy with so I started laying track.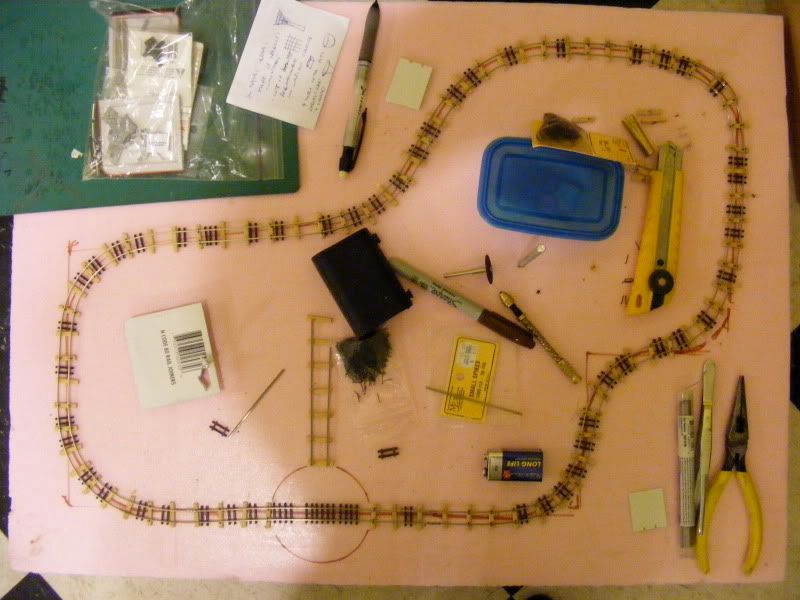 I have cut most of the ties off some N flextrack and am using the remaining ties as guides/spacers until I tack all the track to the new wood ties then I will remove the original plastic ties.There will be a turntable (non working) and one storage line which will be between 2 greenhouses.
Here is the sketch of my rough plan for the layout. The track will run under a standard gauge passenger wagon that will be on cribbing and used as a store/storage building, everything will have an old and unkept appearance.