I've got a G9 layout in the planning for the next train show (mid October).
But first I'm going to need some G9 stock.
So here is my first (and somewhat lazy) attempt at a G9 build.
First a Kato chassis. This is about the same length as the 4 wheel chassis, except I got it because I thought it would be better having twice the pick ups and driving wheels.
However after dropping it on the floor and it breaking apart
I found out it only drives on one bogie.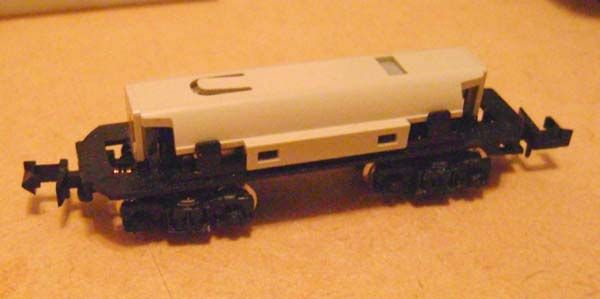 I built a frame to sit over the chassis (and hide the wheels):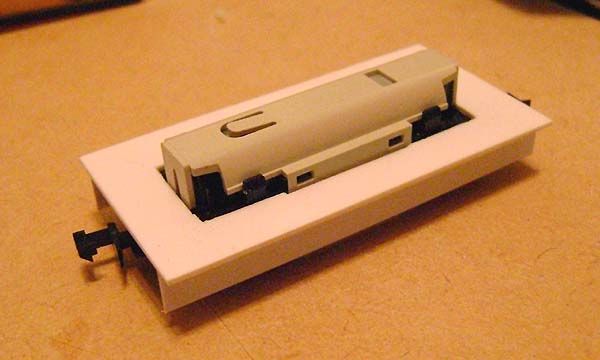 I found this in the scrap box - an old Hornby 040 top (I had previously raided the steam dome for something else):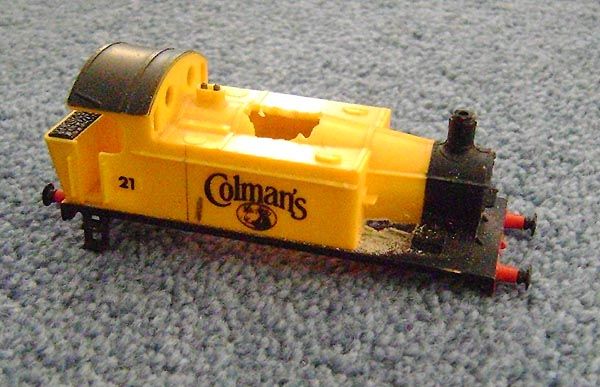 The ultimate in lazy; I gave it a 'chop job' to shorten to the right length and put a new back on it:
Here it is on the chassis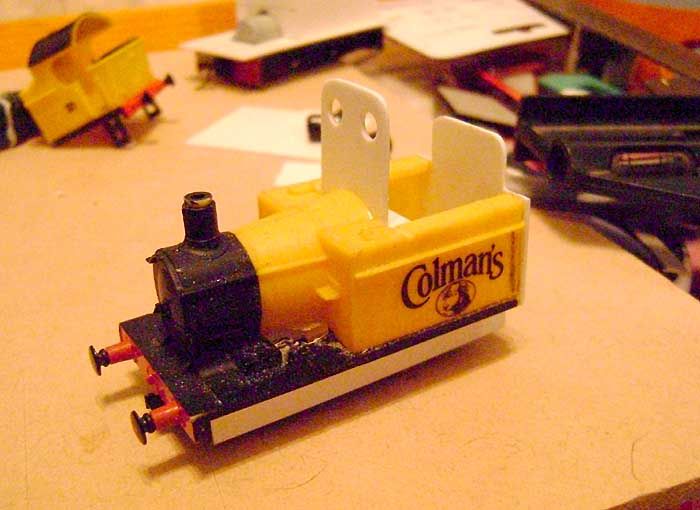 And Wallace trying it out:
The funnel still needs extending and other features adding. But it's a start.