I have given into the temptation and brought a couple of Tamiya 1:12th scale figures so I can have a go a large scale 7.25 inch gauge locie. This is the manager figure. Modifications so far include changing the left leg from kneeling to sitting position including a new toe for his shoe, a hat, changing the shoes to boots and removing the tie - this loco driver will be no city slicker.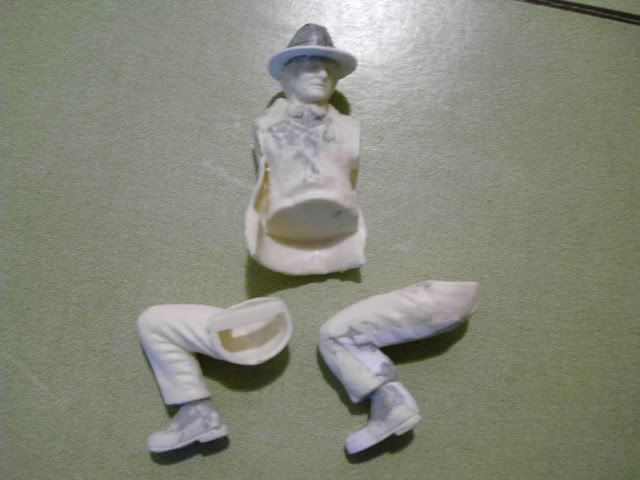 I also have the standing mechanic.
The locie will be based on a Black Beetle probably something like Wally-the-Trolley with a small single (or twin) cylinder motor on the rear.