In 2005 I posted details of the fire that destroyed the pier head including the Station.
I've been back since but not until a couple of days back did I visit with camera now that the new station is complete (finished September 2009).
However the pier is still not complete (will it ever be so) there's nothing at the end apart from a tatty caff and the Lifeboat house/shop.
It was further damaged on September 6th when a barge crashed into the structure:
http://www.bbc.co.uk/news/uk-england-essex-14817485
It's now only possible to reach Pier end by means of the railway, walkers are halted at a barrier about a mile offshore as the repairs are still in progress.
My photos show some of the construction which seems to involve cantilevering the new section of walkway off the existing piles rather than sinking new ones.
The new section would appear to be some 2' higher than the existing walkway involving slopes either side? Time will tell.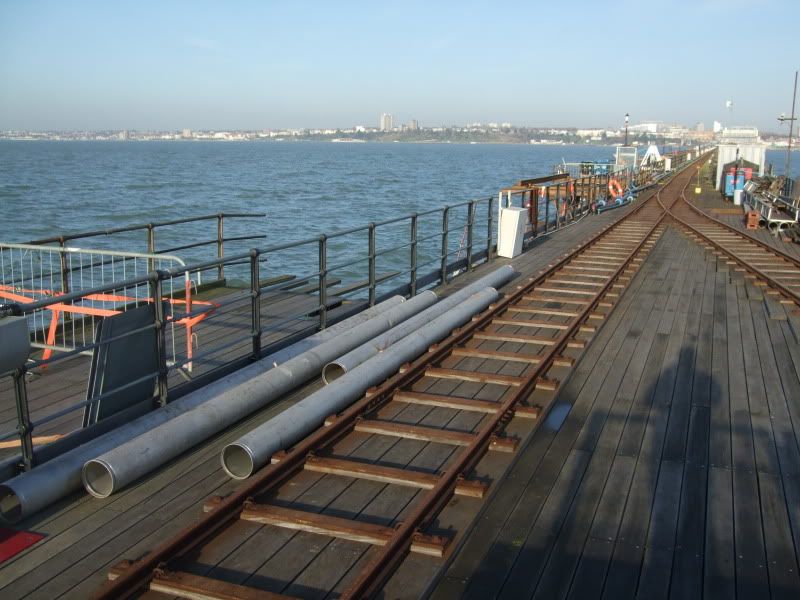 Pier Head platform showing damage to walkway on left.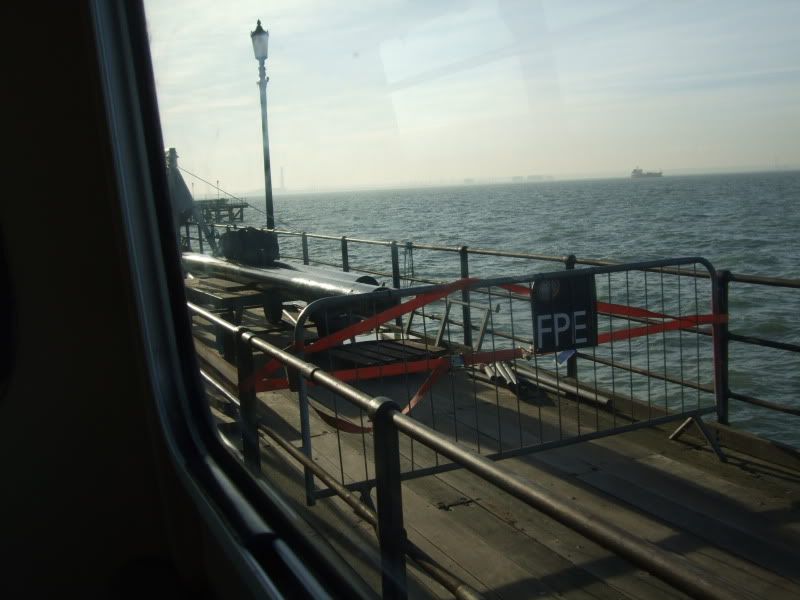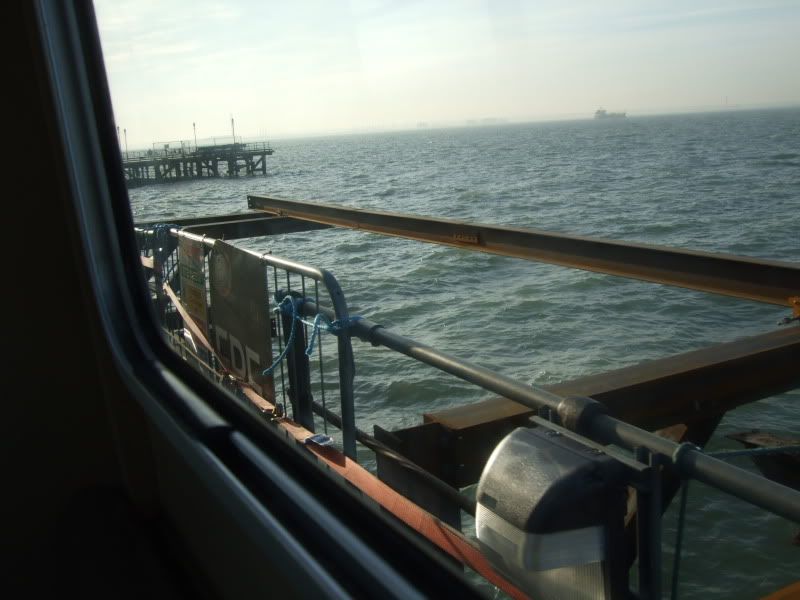 Damaged walkway as seen from train.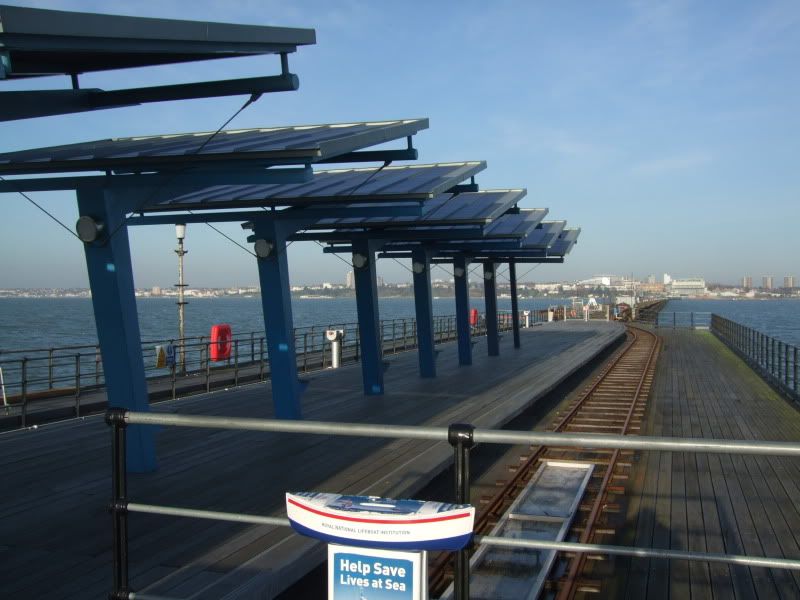 Drunken Station Awnings.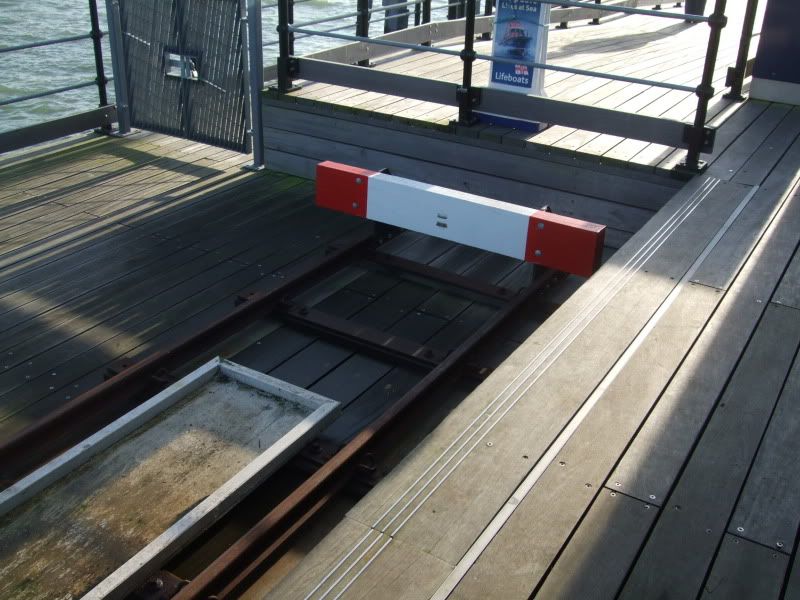 Buffer and Pan to catch engine nasties!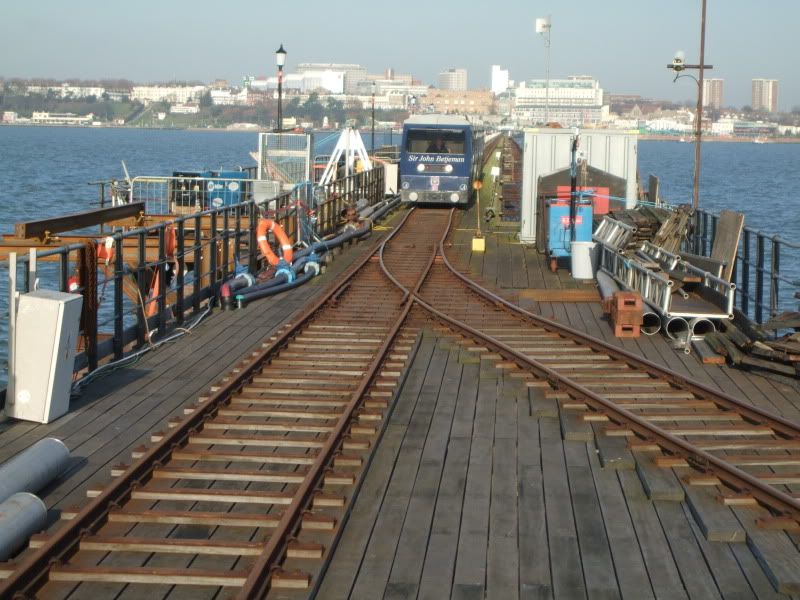 Train arrival.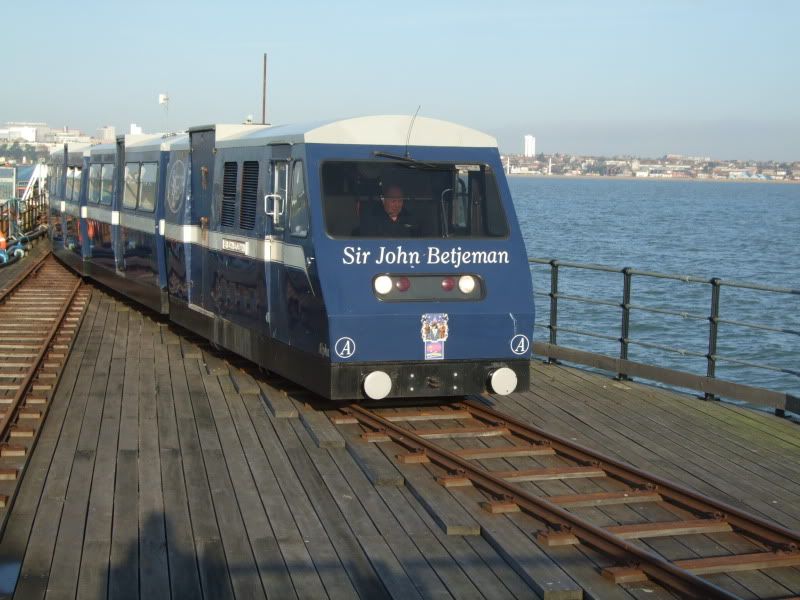 Entering station.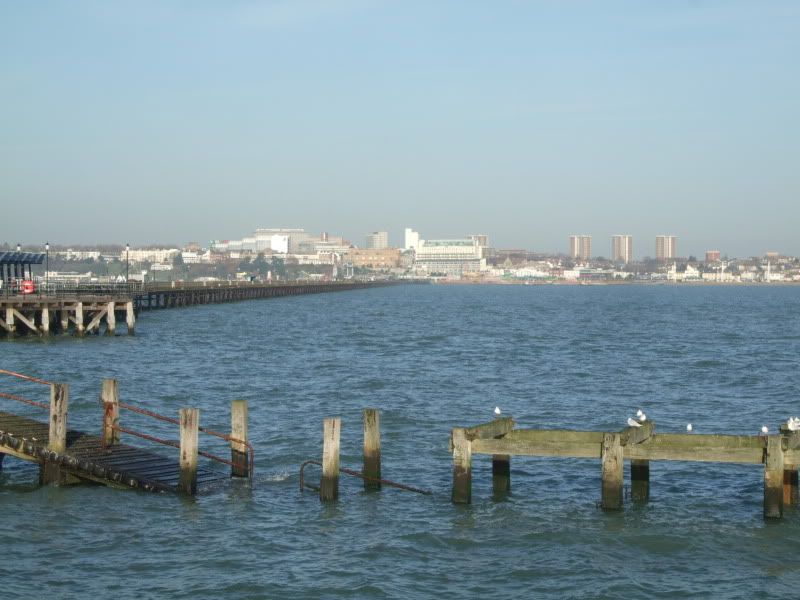 Southend shoreline from pierhead.
It's somewhat of a tradition on Boxing Day for many locals to walk along the pier and come back by train or vice-versa depending upon the wind direction.
I was unaware that it was impossible to walk to the end when I visited earlier this week and I guess many others will be equally ignorant and thus disappointed on the day.