I was hoping one of the hundreds of customer would write in here about their experiences with the new Tebee designs. Either there aren´t any or they are simply too lazy to contribute to this forum.
Last weekend I got my fingers on a few parts. I liked the idea of a complete kit, including buffers and coupling pin. I put 13,5 disc. wheels under it. Don´t know the maker. Probably Rolf Tonner / Hamburg.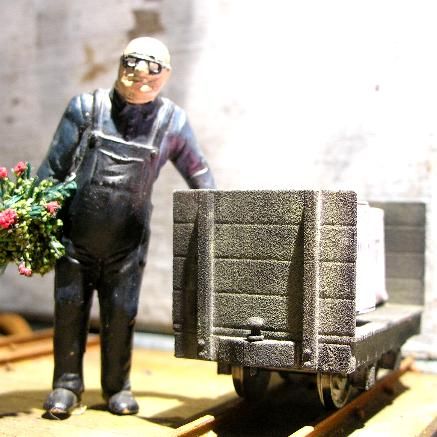 The model I got seems to have a similiar footprint as the small Steve Bennett wagons.
I must admit, I am not very much impressed. The model has very small axle boxes, very thin end walls, no details indicating how the frame is bolted together or how the end wall boards are fixed. The protypes had hammerhead bolts.
The model looks much more like 1 : 35 than Gn15 (1: 24).
So I took a longer Tebee wagon frame, 32 x 66 mm, put it on 14,1 mm Hornby wheels, mounted Tebee link and pin coupling pockets and plenty of small OZARK Nut and Washer castings.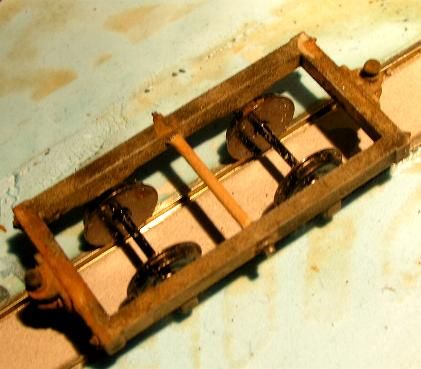 Built a deck and end walls from 2 mm Balsa wood: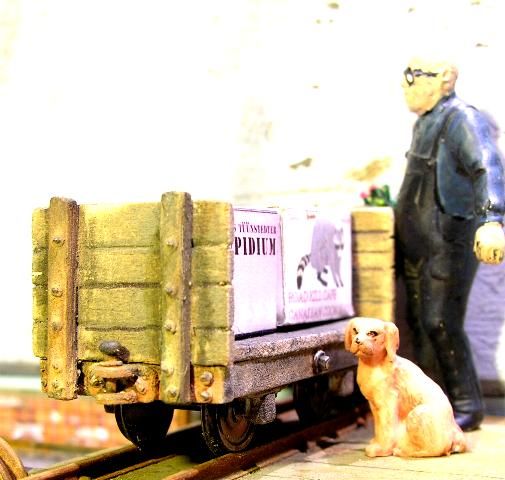 Looks good behind the Steve Bennett DECADE diesel locomotive plus a S.B. waggon.
While I was at it, I fumbled around with a Tebee skip frame as well.
Used Gibson Curly Spoke wheels, 12mm dia. this time.
The deck was made from 2mm Balsa softwood again plus some larger matches fixed with OZARK N & W bolts again.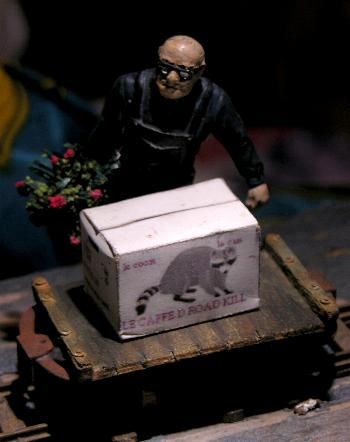 The wood was primed with Soja Sauce, sometimes I use Italian red Balsamico vinegar, and dusted with dark grey colour pigments and slightly sanded at the edges.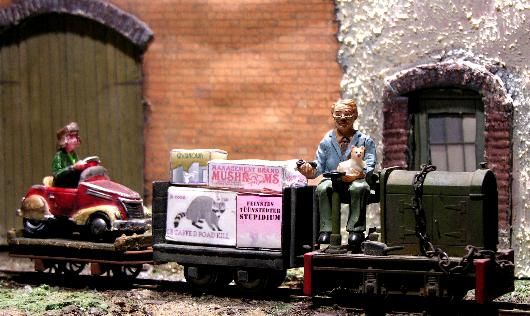 I am not sure, if I can recommend these 3-D prints. For railroaders using very small rolling stock and who do not care too much for details, they are probably OK. If you plan to spent a lot of time and money for extra detailing, you might as well get you some stripwood plus detail parts and built your own.
Have Fun
Juergen