1:24 Italeri Modern Truck Accessories No. 720
Ideal for the thoroughly-modern miniaturist. I've seen various references to this kit in threads, so I figured I would post some photos to give a better idea of the guts of the kit (the Italeri website has individual sprue photos of some kits, but I don't think this one).
A huge box of truck parts and three contemporary figures (two are wearing Birkenstocks!) The box photo is posed on the seat of a chair, this is not a mini box of parts like the Italeri or Tamiya military accessories.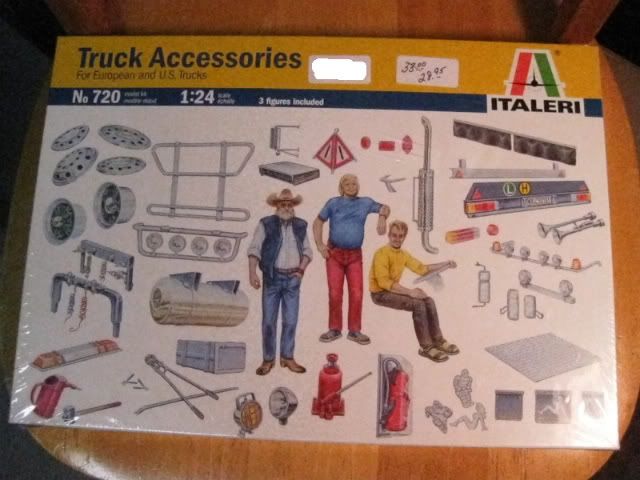 Two gray and one clear and one chrome sprue plus a large sheet of decals, including some ladies. That's an HO track with my modern critter above a 6" metal rule for scale.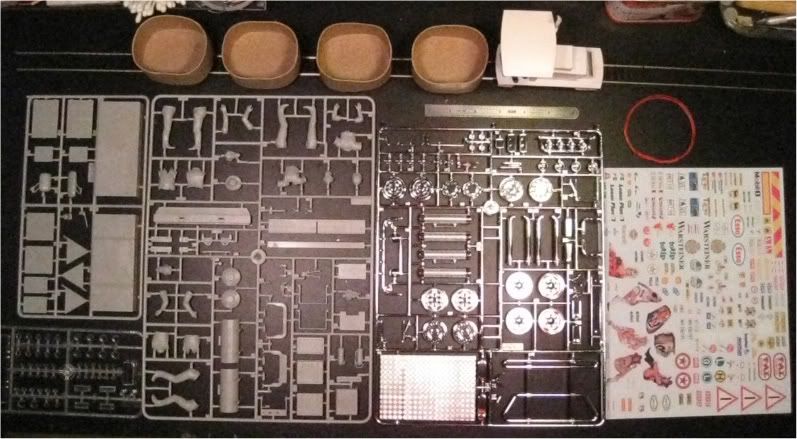 Details like deck plate in chrome (bling!), various tools and truck parts including a few large boxes/cases and air tanks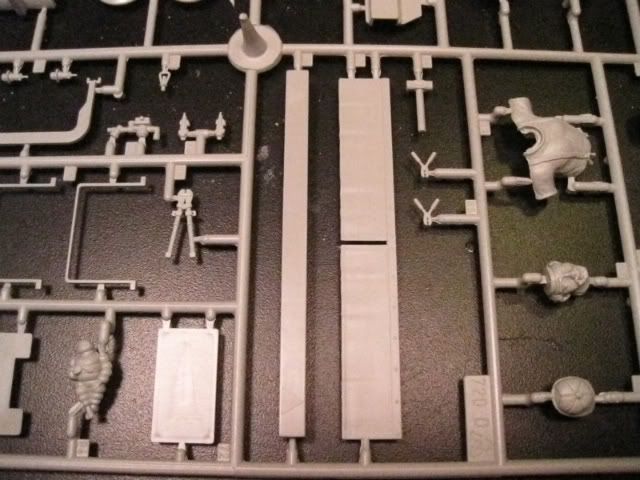 There's probably enough material here to build an entire critter body!
I see that Gerry B made a nice one with many parts from this kit:
http://forum.gn15.info/viewtopic.php?t=128&highlight=italeri+truck
I'll try and tack the figures together for a photo shoot.
Italieri makes a (new?) Truck Accessories II kit which includes a much desired hydraulic truck crane.