Hi all
I bought this set about 3 years ago on eBay, and it was allegedly stock that had been sat in the back of a stock room.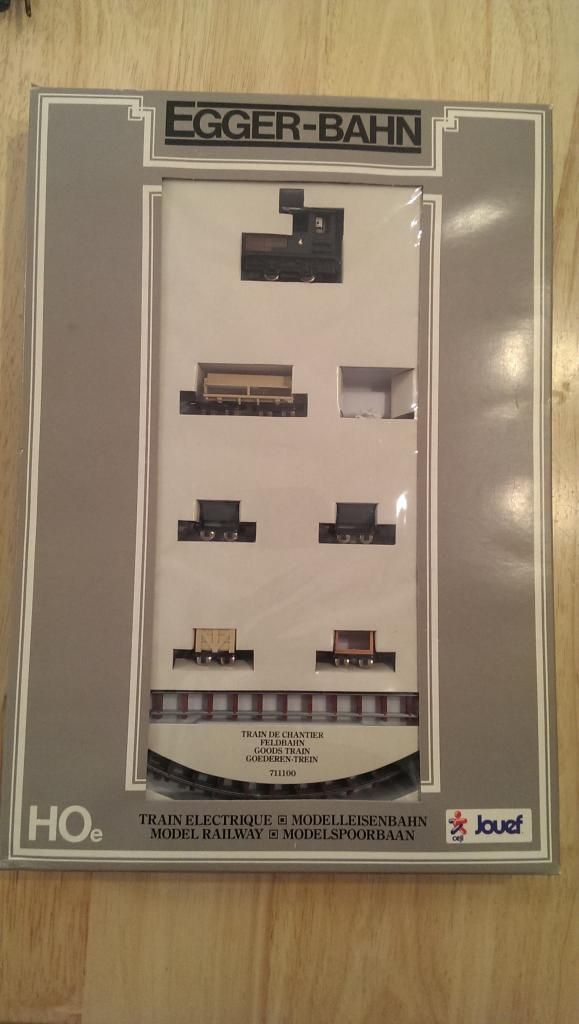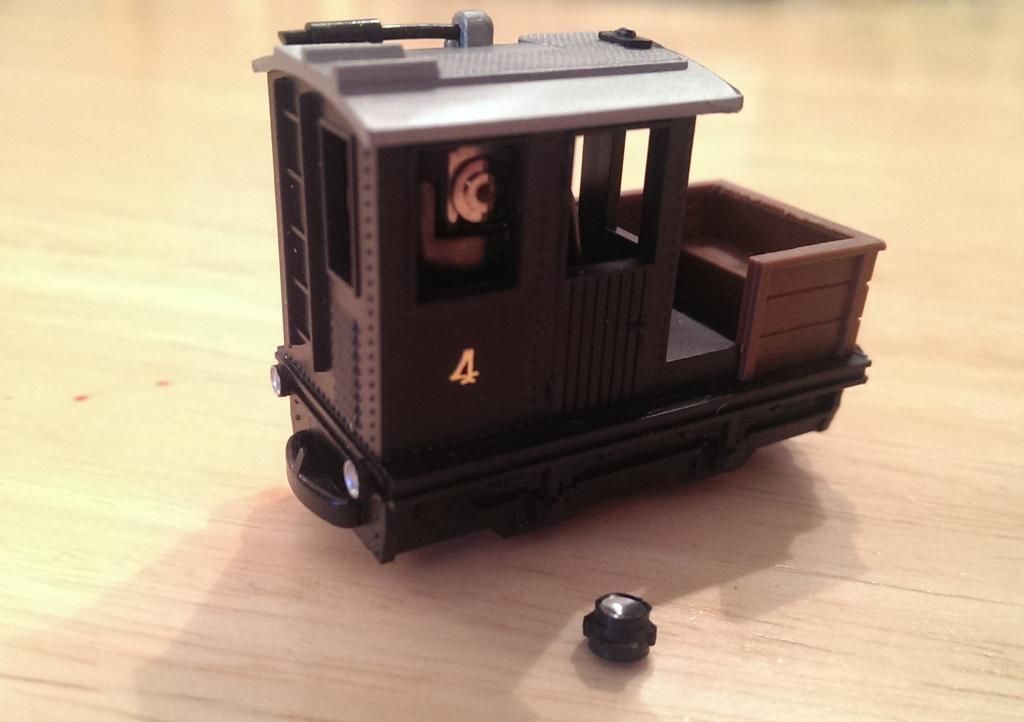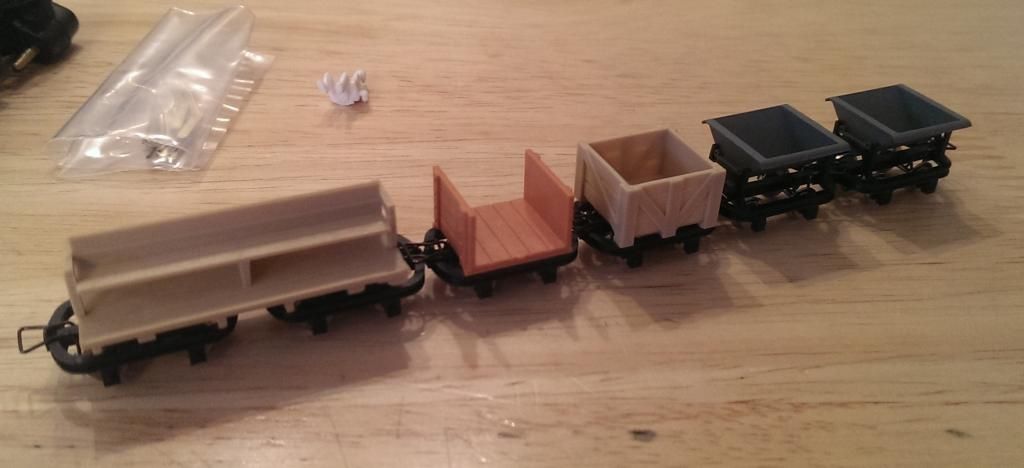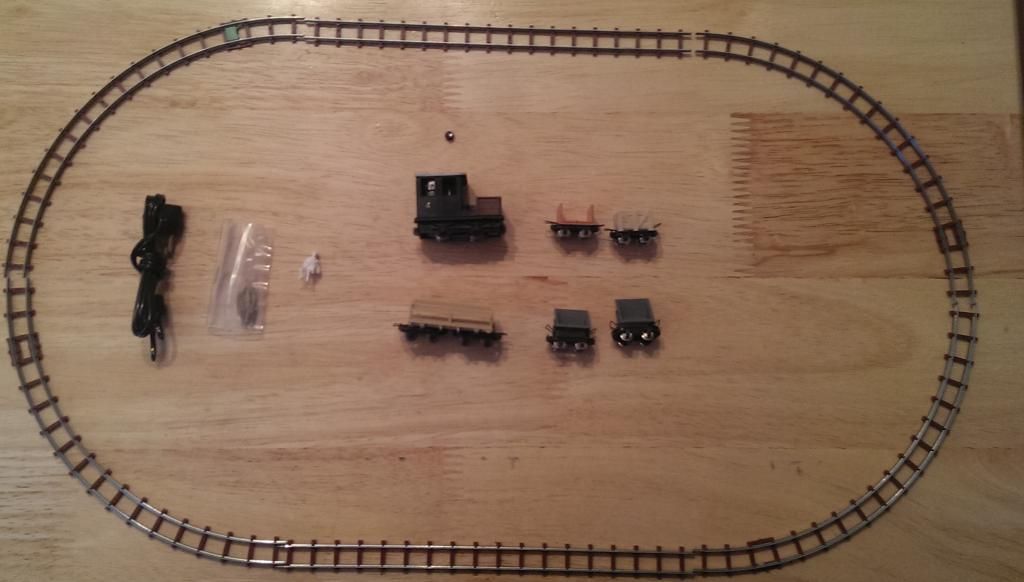 It contains:
-goods loco
-driver/crewman
-worker's wagon
-platform wagon
-open wagon
-2 x tipper wagon
-power cable
-fishplates
It was in great condition when I got it and it's barely been out of the box since. The loco runs smoothly but ever since I've had it the light/reflector has been snapped off - not sure if that happened in the post or if it got damaged in the shop store room. You could reattach it very easily but I didn't want to glue it on and con anyone that it hadn't been broken.
Please PM me if you're interested! If no one is interested in about a week I'll put it on eBay.
I'm looking for around £90 but I am open to offers. I'd like it to go to good narrow gauge loving home!
Cheers!