I have left the best until last for 2012; with 34 pages to peruse this layout will keep most occupied until the New Year. Packed with animations IMHO I rate this as the finest Gn15 layout in the archive. OK there are a few layouts that run it close - I'll leave others to comment in the MM Virtual Exhibition thread.
Quote from Glen regarding the addition of a Gnew One Foot Mine Module:
"So now I can put it together 3 ways.
The short version 3 modules - total length 2m long,
The full version 6 modules - 5m long.
And soon the hybrid version also 6 modules but only 3.9 m long."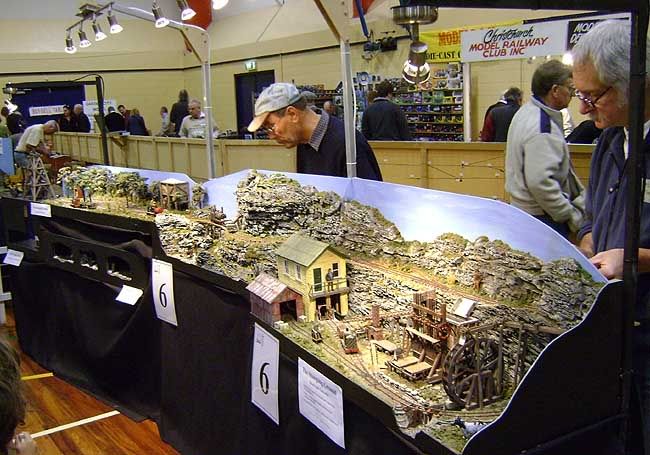 Stamping Ground Gold Mine Odyssey is here:
viewtopic.php?t=2779
Glen's addition of Dynamite Flash:
viewtopic.php?f=1&t=9276