With the new configuration of modules I needed to be able to drive two trains at once myself.
So I built a shuttle controller using a latching relay.
The idea is I drive one train and while I'm shunting at one end, I can push a button and the other train will shuttle down the track and then come back and stop.
I also made a option so I could leave a train continuoiusly running backwards and forwards between two reed switches by mounting another reed switch on a different siding.
I used just a few parts:
12v latching relay
a couple of glass reed switches
small magnet (mounted under engine or wagon)
push button
diode
Its so simple to build anyone can have a go.
The 12v latching relay (middle) cost me NZ$15 (about UK 5 pounds),
the reed switch (bottom) NZ$2.50ea and diode (top) just 15 cents.
Here is the wiring for the relay.
A short burst of 12v across the top two pins will hold the relay in one position. And a burst on the next two will move it to the other position and hold it there.
Now you can make a 'normal' relay 'latch' by adding a whole lot of other parts, but I wanted a simple job.
For a continuous run the reed switches get mounted in the track like this:

Or for an 'out and back' something like this (you will need to test the diode in both directions to find out which way is right) :

Or if you are a bit more clever and want both options:
So here it is wired up under the module, so I can plug in the controllers and power supply into it: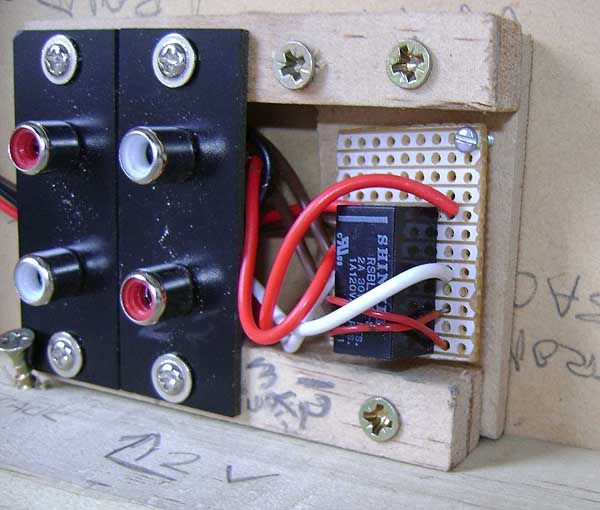 The reed switch mounted in the track (and painted grey to hide it):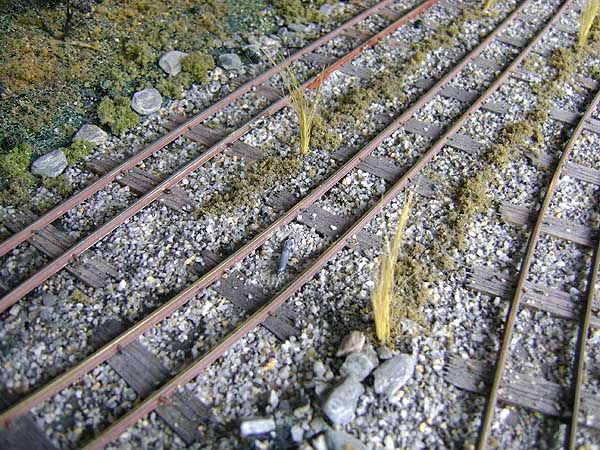 Magnet mounted under a wagon, with some blu-tack.
The magnets out of old computers CD and DVD drives are really small and strong: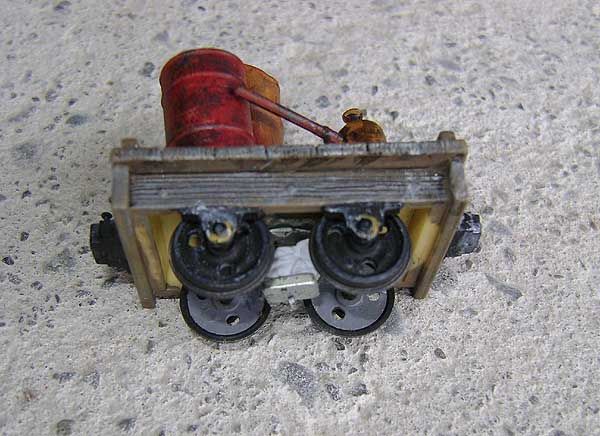 And here is my train ready for hours of fun shuttling back and forwards: