So, being new to this scale/gauge combo, and having seen some of the stunning modelling on this site, I decided to try and make a power bogie for my first loco design.
Using the motor from a Bachmann 04 chassis I had spare, and the bogie and gearset for a Bachmann Spectrum GP30, I have created a very compact power bogie.
Very rough at the moment during testing, but it works!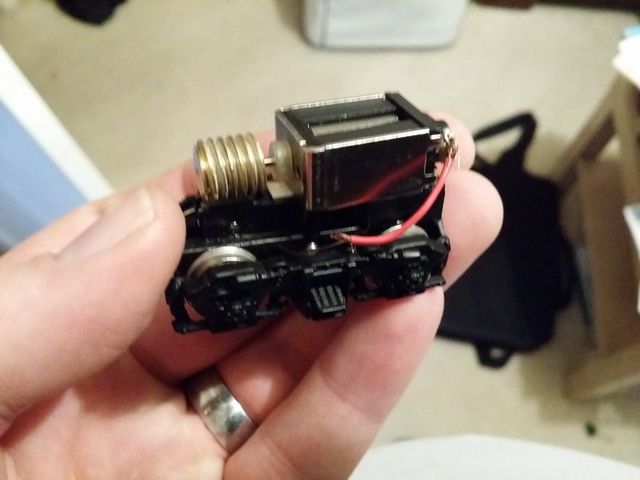 Apologies for the poor picture quality.