In between waiting for coats of paint to dry, I thought I would explore the kitchen shelves some more, for items suitable for modelling. Nothing quite came up to the level of the apples posted in another thread, or the bananas from Klaus, but some quite interesting results from everyday items.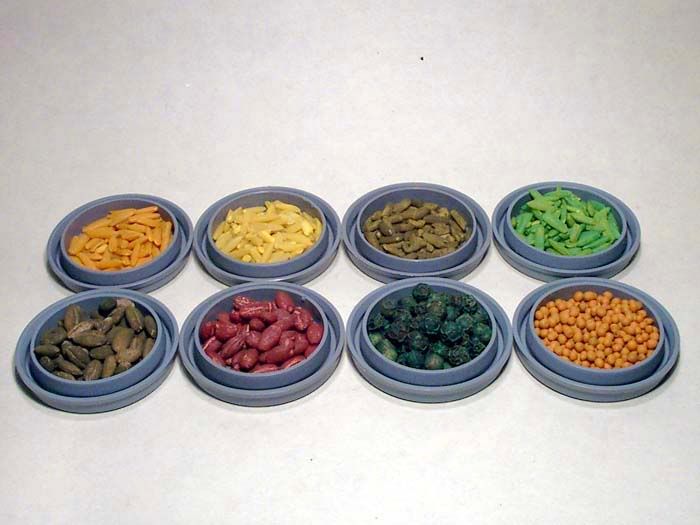 or a higher resolution version (232kb) here
http://img.photobucket.com/albums/v460/bdog/05-02-11004lg.jpg
The back row are all grains of long grain rice, painted in various colours. Then closest to the camera, the two on the left are pearl barley, then we have black peppercorns, which are greener than they look in the photo and make reasonably convincing cabbages. Finally on the right, my old favorite, mustard seeds looking a bit like oranges.
These were all painted with acrylic paints sprayed on with an airbrush, very lightly to allow the natural colour variations to show through the paint. I would imagine similar results could be achieved using dyes or diluted paints, but wether any of them would swell up, is another question. What some of them could represent, I dont know
but I think most would look quite convincing in boxes and trays, either as loads or as scenic items. You just need a bit of imagination
The containers in case you dont recognise them are lids of 35mm film canisters, that should give an idea as to size. Now where did I put those sesame seeds