Oh no, I hear you say, not another pizza
. Well I hope to make this thread a little different, wether it works out or not remains to be seen. I'm hoping to experiment along the way, finding new ways of doing things, for me at least and sharing the findings and the failures, not too many of them I hope. I will also link in to previous threads to help flesh out some of the techniques. It is my hope that we can all learn along the way and that some might join me in getting their hands dirty on some of the projects (more on the first one later).
Well as a starting point, here is where we are at the moment.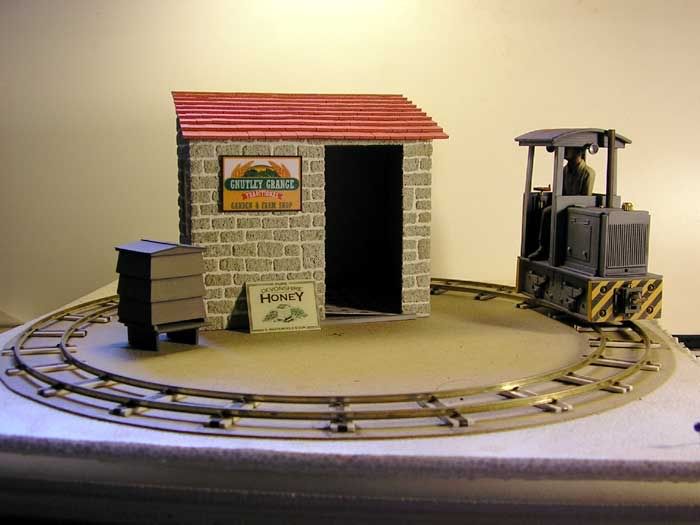 Nothing is fixed and may well change. At present the base is not even complete, the track is stuck to a piece of card, but this is only pinned to some polystyrene ceiling tiles, so that could change. Most of what can be seen in the photo, is from previous experiments. Dont expect this to be finished quickly, progress will be made as ideas come along and time permits. I'll start with links to previous threads which describe what is here so far.
First the trackwork
http://forum.gn15.info/viewtopic.php?p=4996#4996
The stonework on the building
http://forum.gn15.info/viewtopic.php?t=651
and the roof tiling
http://forum.gn15.info/viewtopic.php?p=28931#28931
I dont know about anyone else, but I intend to have fun with this. Your feedback and questions are welcome and if you know a simpler way of doing something along the way, please let me know, I hate making the same mistake twice. The first little project is done and I will be back shortly with it.