Here is my first effort in Gn15.
I found a model car kit on our local version of ebay, which was missing the car shell, so none of the model car people wanted it. But it still had the motor, (plus a lot of other parts I may be able to use), so $4 for the auction and $5 for the postage
and it was on my door step
.
The loco fits on a Tenshodo spud unit.
I just need to work out how I can mount the plastic motor and still get to the screw underneath that holds the loco top to the Tenshodo chassis. I also haven't decided if the driver is going to sit side on or face the front. That depends on the layout track plan which is not confirmed yet.
Here is the next project (why finish one project when you can start another
)
A stamping battery for the mine.
What I am trying to build:
What I have so far: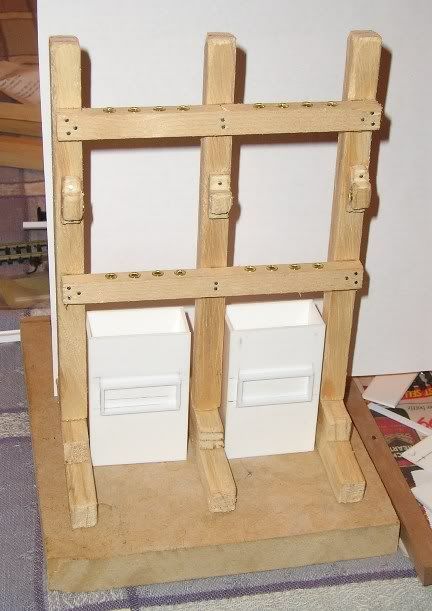 I also have the stamp rods that go up and down, but I took them back out while I finish the wood frame work.