As riding cars are quite a widespread subject on the smaller gauges, I thought it time to start a topic on them. Not just for mine, but hopefully this can become a reference on the subject if others will contribute their own, making it a pool of modelling ideas.
Needless to say I will start the ball rolling
.
Having been giving the subject some thought, I was trying to find something suitable to use with unmodified N gauge loco's to save carving up the not so cheap models. With this in mind, in quickly became obvious that the riding car I made when I first started in Gnine, was far from suitable (
http://forum.gn15.info/viewtopic.php?t=1476
) , so a different approach was called for.
The first design criteria, was to use a proprietry N gauge chassis. This would mean that standard couplings could be used, so no modification to the loco. Also it would leave the possibility open to modify other N gauge stock, like coaches, for the miniature style of modelling.
For this project I used a Peco 9 foot wagon chassis (NR119) made up as intended.
The second aim, was to make it as a sit in riding car, rather than the sit astride type, so that I wouldn't need to modify a figure. This threw up a problem, any G scale figure, was going to be too wide to fit inside the standard N scale width, so I compromised and went slightly wider. A search around, found an Avalon Line wagon that would suit for this try out, a little short, but would do for now. All that was required then was a seat, which is borrowed from a Sidelines Hornet kit. Here are a few pics of progres so far.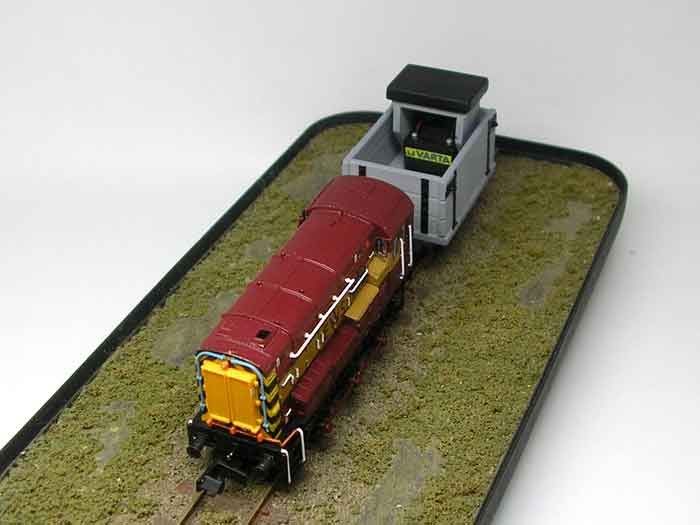 It is only really when a figure is placed on it though, that it really brings home how small this is.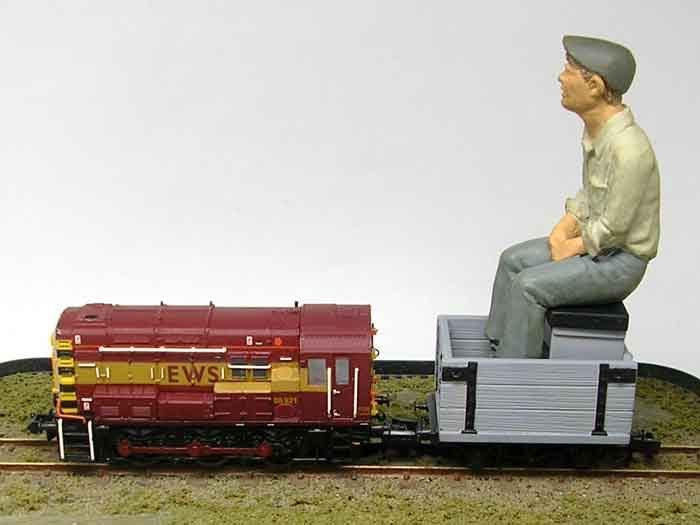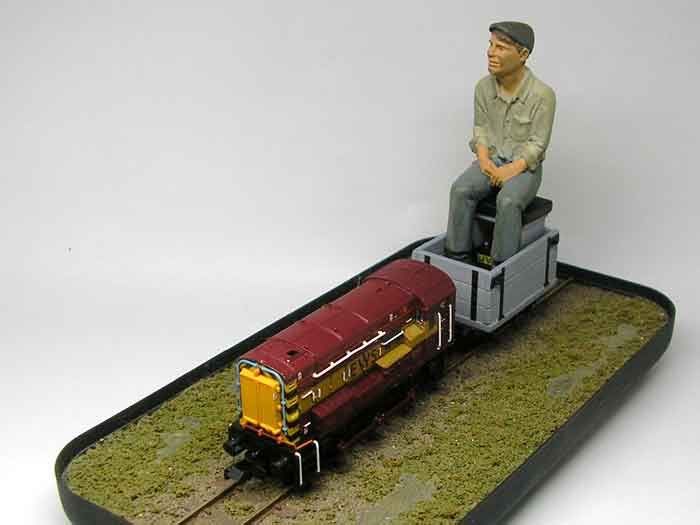 Finally, a couple of pics alongside my original riding car, the size difference is quite an eye opener and you will see why I had to start fresh for this project.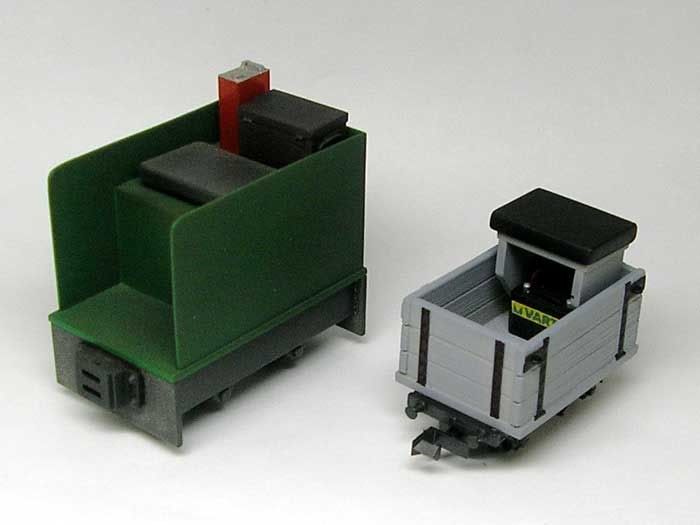 Thats it so far, I might take this one further, adding more detail like a control panel and possibly a hand brake, or a might start again with a slightly longer body. I also quite like the thought of a hinged door on the side to get in and out, rather than the drop down side used here. Then again, somebody else might come up with other ideas and I will change direction again
.