I have managed to throw together a small layout with 3 kick switches to see how it would work. Steves question about the polarity of the kick rail is not a problem because the rail goes beyond the normal pivot point the exit rails do not actually form a frog and are not touching basically isolating them from each other.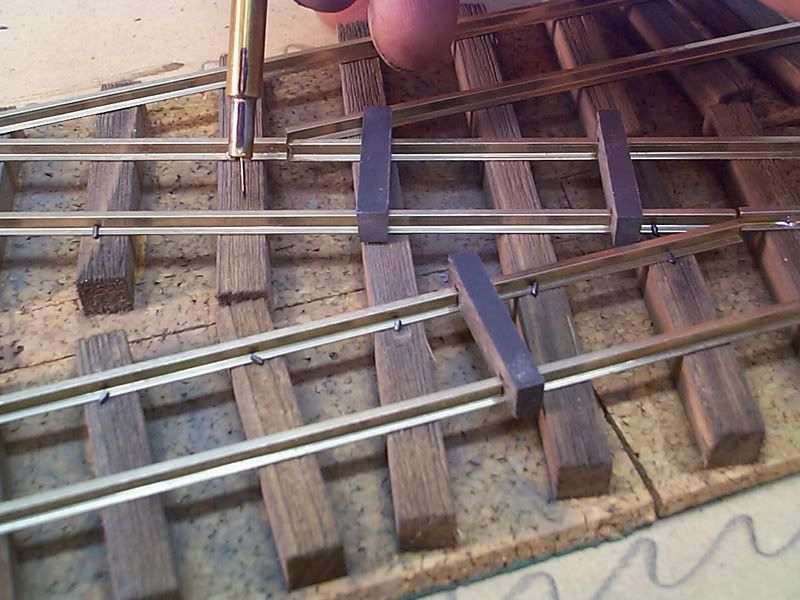 The kick rail is powered from the outside rail as it makes contact. For the test it works well, I will provide some way of keeping the rail sprung agains the outside rails with a spring arrangement under the top sort of like the way a house switch clicks over.
The rail changes polarity automatically as it contacts either rail. "Look Ma No hands"
I will put up a web page now that all the main work of wiring and isolating switches is done. All the connections are soldered to the sides of the rails. the basic premise of the layout is a loading station on the long sidings and the middle siding opposite is a corrugated tin loco shed. the traffic comes into the loading area and a shipment can be readied on the opposite siding. so there is an inglenook quality to the shunting and rearanging the wagons using two locos.
The bogie locos work best at the moment until I get the kick rail sprung. the little battery loco works ok as long as the rail is kicked over tightly.
The rail is all spiked using a small tube pusher made up from telescoping brass tube and a magnetized steel pin inside. The sleepers are 1/4 inch square spruce softwood lumber and the rail is code 125 nickle The beauty of using full thickness sleepers is the spikes push in so easily and hold well without slitting the wood.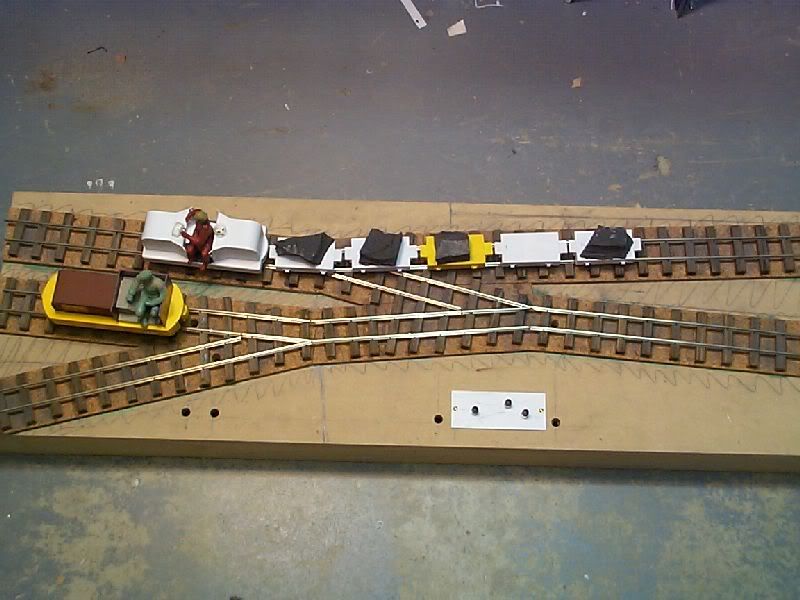 This image shows the entire layout 29.5 inches long X 9 inches wide.
I will now install the uncouplers.
regards Michael