I have always loved the looks of the Gn15 stuff.
As I have mentioned in another post, I model primarily in On30 and HOn3.
I ran across some cool G scale figures at my LHS, and decided I would use them for a bash of an old style Bachmann Gas Mechanical loco, I bought a pair of just after they released the DCC ready versions.
After pouring over many photos on this forum for inspiration, I have started.
The first thing I did, was to scratch build an air tank from some brass tube, and some Phosphorous bronze wire.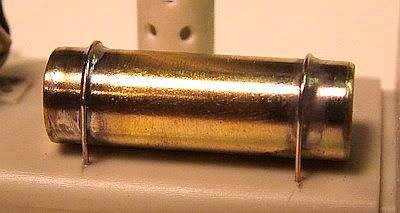 Next, I built the exhaust stack from some styrene tubes.

Then, a seat and pedestal.
The seat is styrene, and the pedestal is a dowel I turned in my drill press.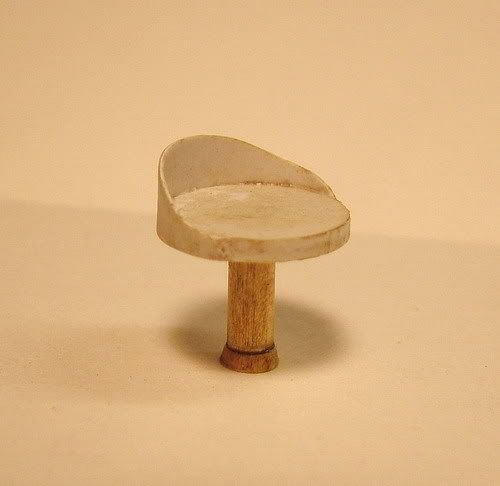 I robbed the second GN of it's headlight, and added it to the front along with the original, as well as adding the bell.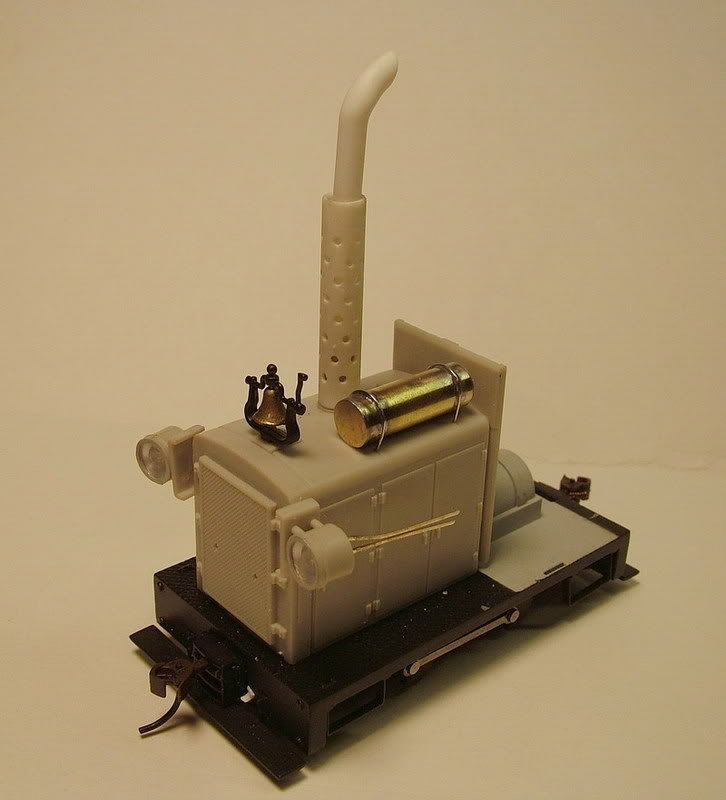 I am not sure if I will leave the bell there, the hole from the original headlight was handy, so I just stuck it in. I may build it a platform of its own, and mount it differently.
Nothing is permanently attached, as this is only in the mock up stage.
I think I will add another bit of tube to the bottom of the exhaust, in order to raise the guard up off of the hood a little bit as well.
From there, I turned my attention to the cab area floor.
I want the floor raised, so I made a raised edge to mount the floor on.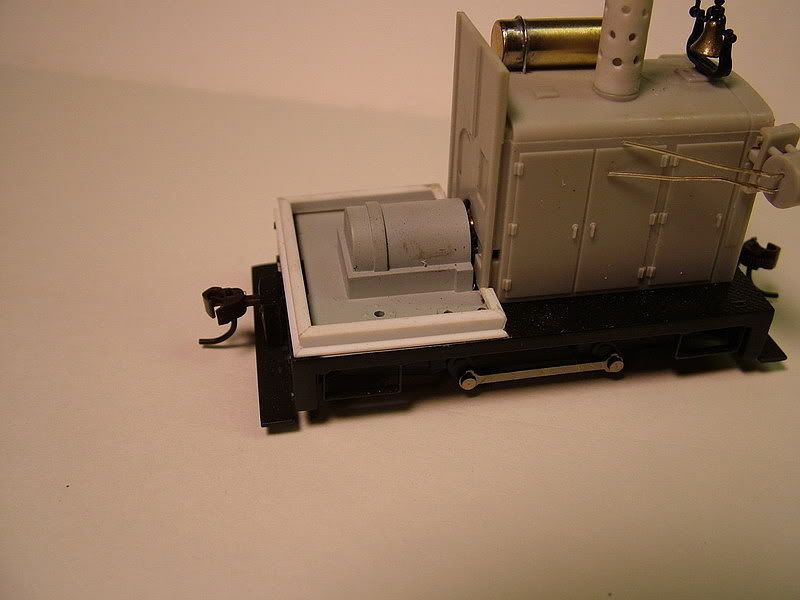 Then, I made a mock up of the floor, so I can adjust it to fit around the transmission housing and to the edges of the raised bits as well as I can.
As you can see, adjustments are necessary, which is fine as my LHS is out of raised diamond plate material, I have some on order, so I have a few days to work that out.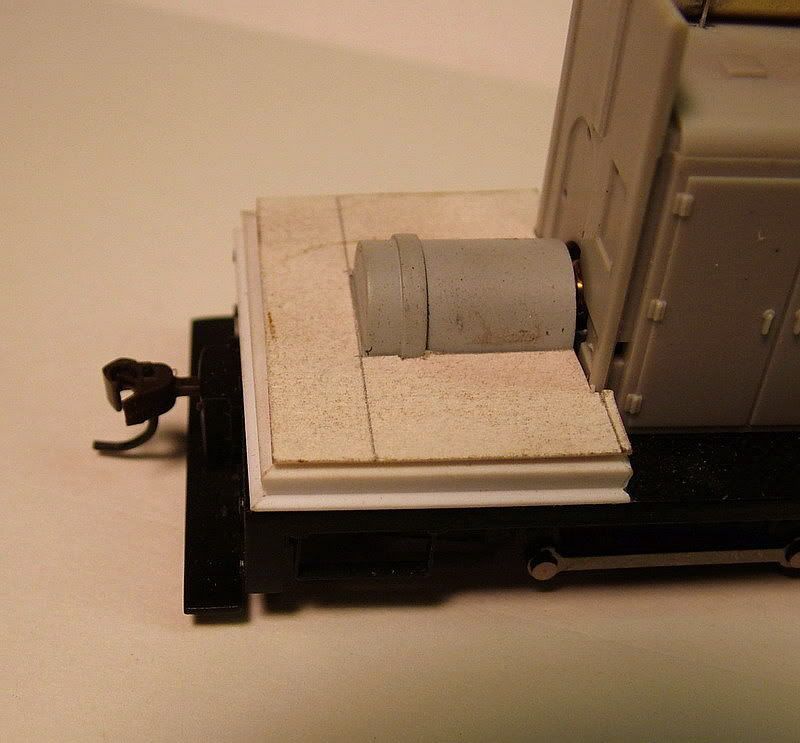 I operated on my figure to make his legs fit in a seated position, and have to do some filling on his knees...that looks painful!
Also, you can see the seat pedestal does not sit properly. I think once I get the floor worked out, I will have enough room to sit it right, otherwise, I will rework that with a goose neck in it or something on that line.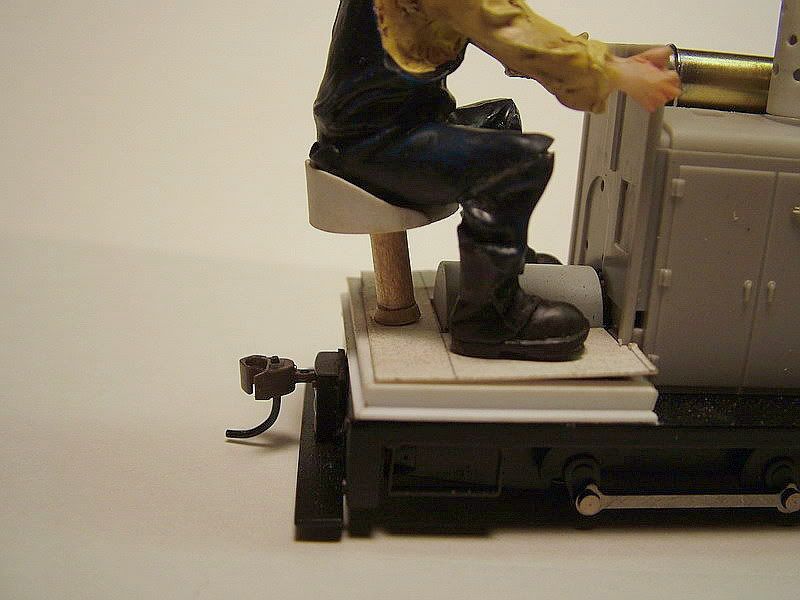 Here it is, as it is of this morning, again.... nothing is glued together, just mocked up.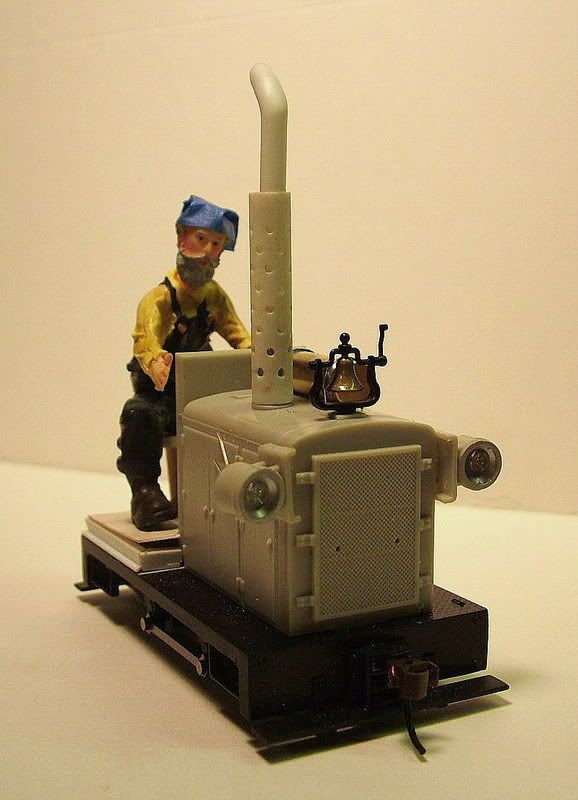 Jezz......this is fun!!!!!!!