In the long pauses in the Eimco painting saga I thought I would try to do something a bit more fun - out-and-out freelancing. Some of you may remember that I bought a skip body from the Smallbrook stand at MOMING. At the time Mr. Bennett wondered what I would do with it - as did I.
It had sat on my modelling table for a while, and the thought occurred that I might be able to do something with a UE Inspection Car that included a skip. I dragged one out of my depleted stash and took the body off, and spent quite a bit of time trying to think up ways of marrying the two together. Finally, I realised that my ideas would result in a "cut off all the bits that don't look like ..." photo that would just show a pile of yellow plastic sawdust.
Then my eye lit on the rest of UE - the motor and base plate. I realised that I could use that as the basis for something without the body , so that was tossed in the bits box and the trusty scalpel and razor saw were brought into play. I cut off all the lumps and bumps from the base plate to give a flat top and clean rectangular shape, before sticking random bits of plasticard onto it.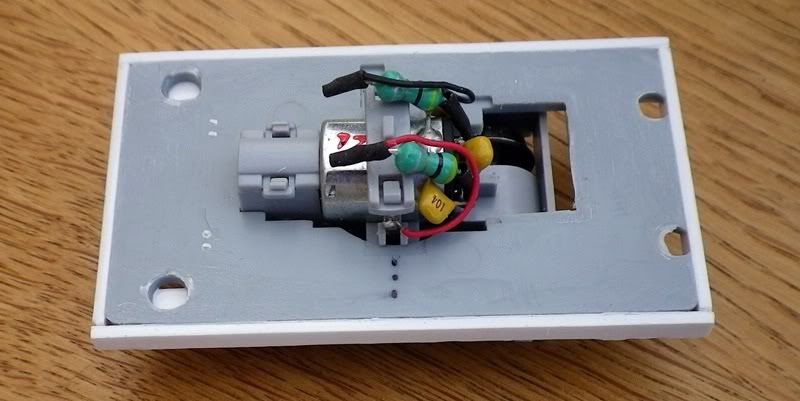 The DCC electrickery was all cut away and the wires shortened and joined. As I needed the footplate to be a bit longer and wider I stuck 1.5mm plastcard strips around the edges. I've added another piece to the left-hand end, as I discovered that the motor unit sits about 1.5mm off-centre where I've stuck it.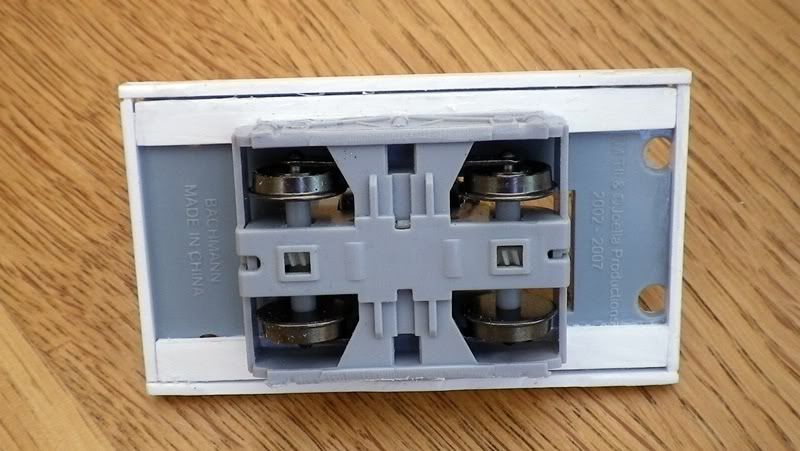 The underside - I left the sideframes in place, just sanded off the more protuberant bits. More 1.5mm plasticard strips are stuck between the sideframes and base plate to stop the motor unit flopping about. Once the new sideframes were in place a few delicate gobs of superglue ensured that everything stays where I want it
The current stage. A 1mm plasticard footplate on top, full length sideframes of the same stuff stuck to the underside, and some Plastruct channel stuck to the sides to hide all the joins. Next step is buffer beams front and rear, and then some detailing can start.
After the rather staid and serious following of the prototype of the Eimco, this is much less stressful. It might even look OK when it's finished.