Body constructed by John Scanlon, the rest apart from removing the roof (impossible to detail cab otherwise) cobbled by myself.
Here's what it looks like on track: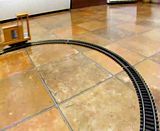 Back to the beginning, body in undercoat before any mods showing problem encountered in fitting a driver: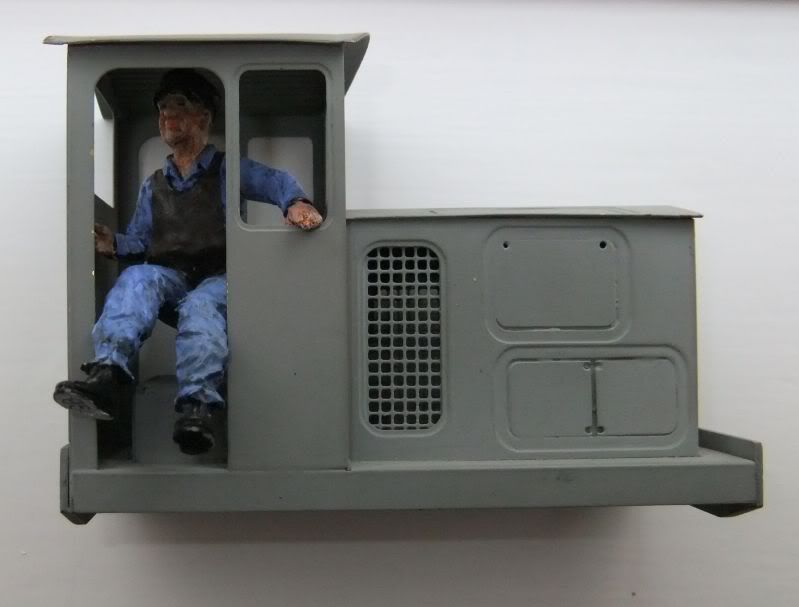 Bachmann On3o Tram power unit with mounting ears removed fitted into Plasticard frame, plus fixings within loco body.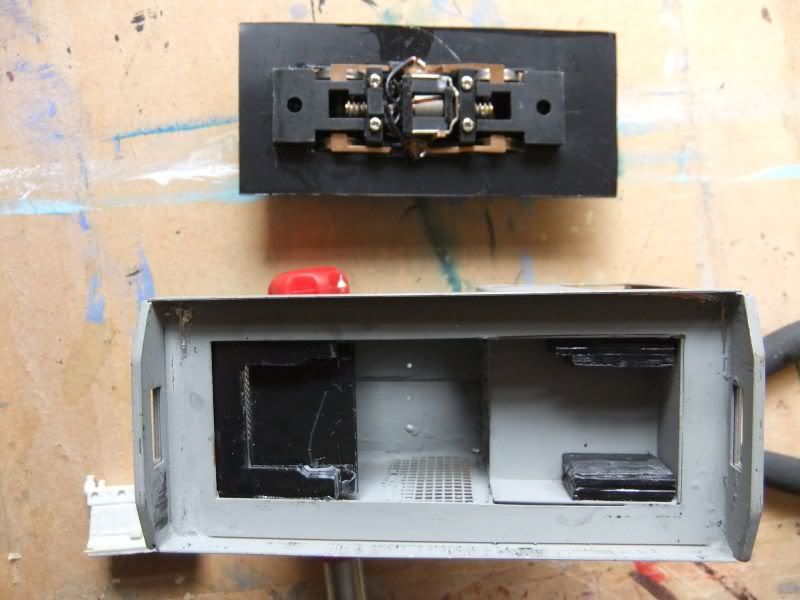 Painted body with detached roof, now easy to fit a driver.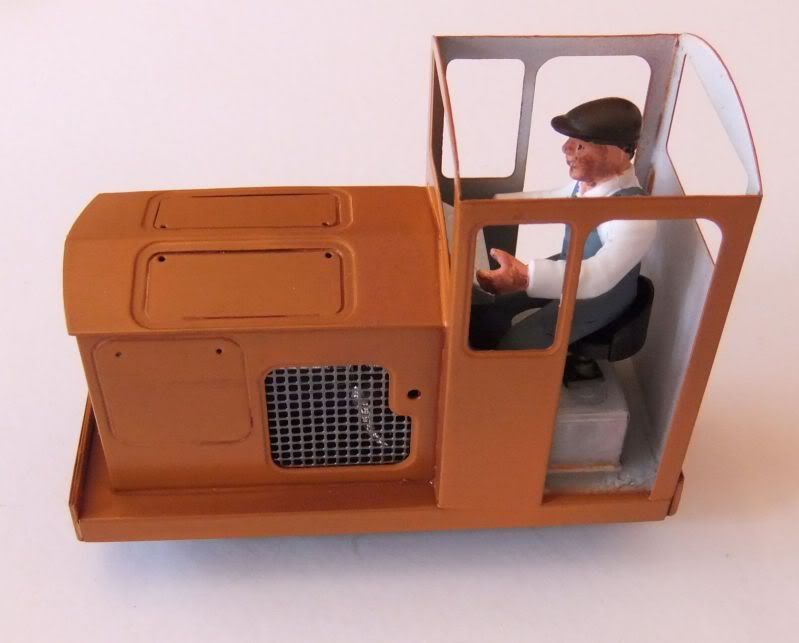 Cobbled 4-Cyl engine, only the chrome
exhaust is visible behind the grille.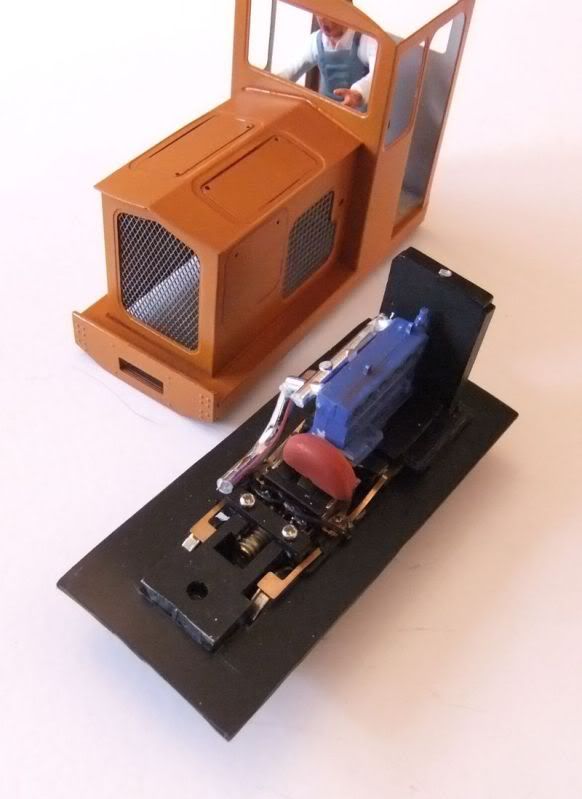 More later.