The start of the construction of this VB loco was mentioned some weeks ago in this thread
http://forum.gn15.info/viewtopic.php?t=8353
Meanwhile the model nears completion and I might as well give it its own thread.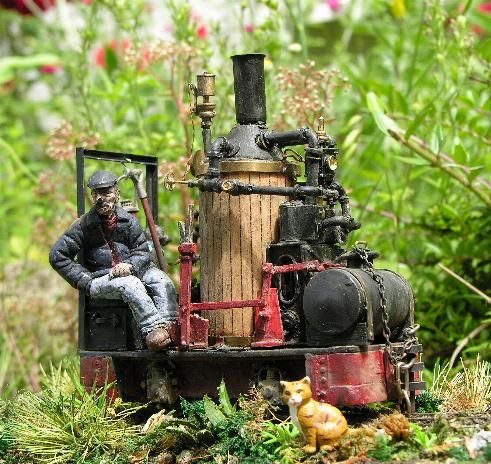 I added a few detail parts, mainly from OZARK. Changed the chassis to take a Bachmann 0n30 Streetcar drive, built an axuliary waterpump from scratch. Used crossheads and rods from a Fleischmann HO Anna. Plus some new whitemetal axleboxes
The charging plug for the batteries is hidden behind the coal basket.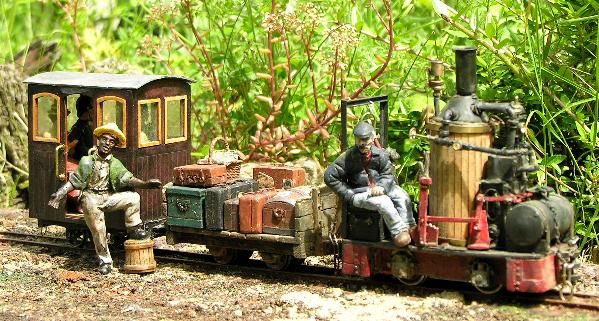 I left the roof off for the moment, since I still have to do some finetuning
on the Deltang RC receiver in the boiler.
The small passenger car is from a D. Caso Laser Kit (no longer available).
The flatcar is homegrewn with TFS axleboxes and Horby 14mm wheels. The baggage load is mostly from Schomberg Models (CAN)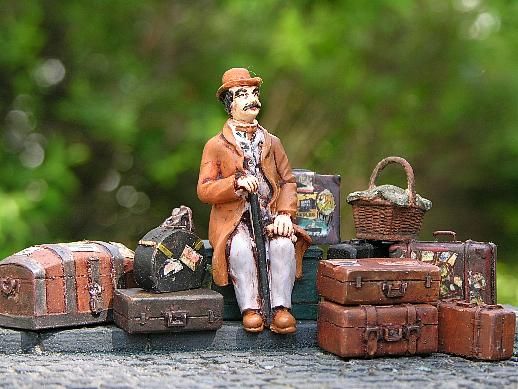 The Gentlemen is from Heyn Modellbau in Germany. I treated the suitcases simply with darkbrown antique wax, to give them some shadowing.
Have Fun
Juergen