I thought I'd share this on here as it has a railway modelling connection, a creation for one of my other hobbies, radio controlled banger racing!
For those of you who don't know, banger racing is a cheap motorsport in the UK similar to demolition derby or stock car racing, where old vehicles are stripped of their glass and interior and end their days on a short oval raceway. That's why the doors and bonnet have been bolted and tied shut and there is a number fin on the roof! The radio controlled version is a 1/12th scale recreation of this motorsport.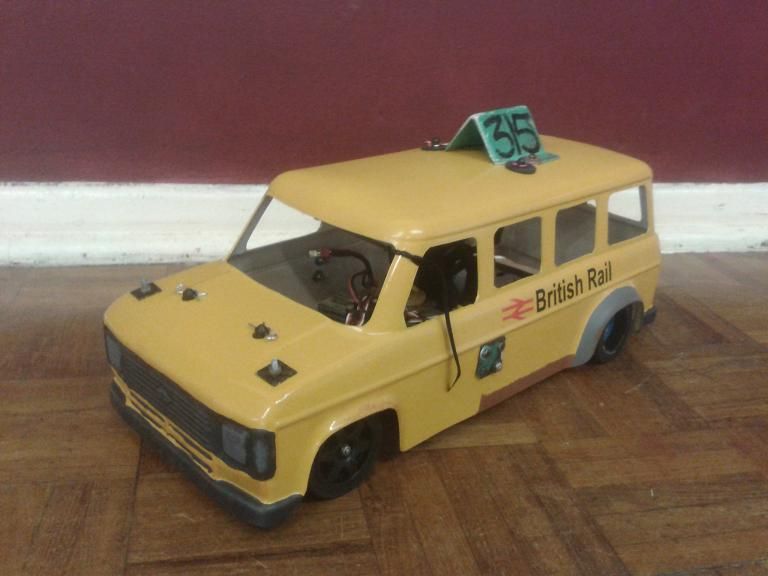 The bodyshell was made to fit a chassis of a standard length so the dimensions are not finescale but the shells are still made to capture the character of the prototype. They are vacum formed in ABS plastic by Kamtec models.